Nintendo Switch NES controllers now half price at My Nintendo Store
Perfect for playing retro games on the Switch console.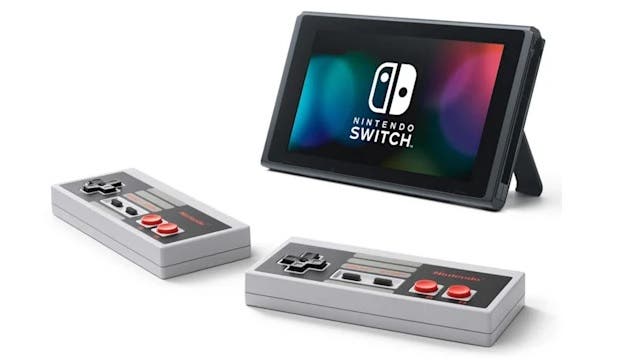 The Nintendo Switch NES controller bundle is currently 50 percent off at My Nintendo Store. If you're a Switch Online member, now's the perfect time to pick them up for an absolute bargain. The official Switch SNES controllers are also in stock but remain at full price.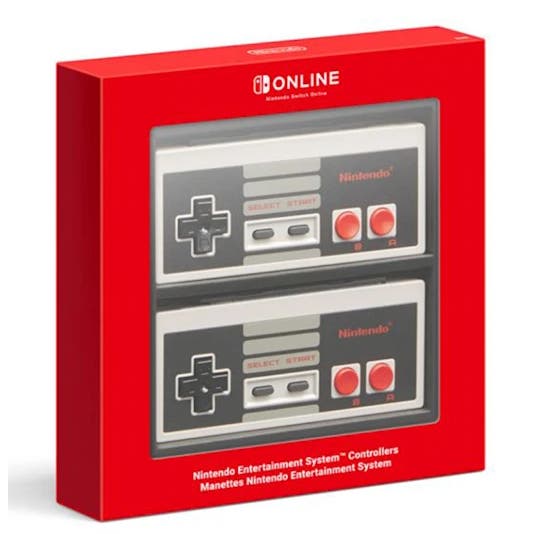 Normally £49.99, the NES controllers for Switch are now just £24.99. The offer is valid across Europe until 8 August, 2021 and you must be a valid Nintendo Switch Online member and logged in to be able purchase them. There's a limit of 2 per customer so you could always grab a pair for a mate who isn't a member.
The pack comes with two NES-inspired controllers, making them perfect for single and co-op play. The retro-inspired controllers are perfect for playing the huge library of classic NES games, which are available as part of your Switch Online subscription. The NES-inspired controllers offer an authentic retro gaming experience and a wave of nostalgia if you owned (or still own) the original NES.
These controllers are wireless so you needn't worry about cables and you can recharge them by attaching them to a docked Switch console.
If you're not already a Nintendo Switch Online member but want this bundle, you can currently get a 3-month subscription for £5.79 at CD Keys - meaning you'll still save a decent £19.21 and have all the perks of being a Switch Online member. The 12-month subscription is also reduced down from £17.99 to £12.99.
Not interested in joining the Switch Online subscription to access this deal? No worries as you can always opt for a decent third party NES-inspired controller that's Switch-compatible. This double pack of retro controllers by Laelr is £24.99 at Amazon and has plenty of positive reviews.
The 8Bitdo SN30 Pro is also a solid choice and sports the form of a SNES controller and the colours of a Gameboy. It's £38.99 at Amazon- a little pricier but it's a great throwback to the early nineties and its compatible with Windows, Mac OS, Android and 8BitDo retro receivers
Are you planning to grab a pair? Let us know in the comments! Or if you already own them, we'd love to hear your thoughts on them too.
You can stay updated on more offers like this by giving us a follow at our Jelly Deals Twitter page, or simply head over to the Jelly Deals site for even more news on the latest gaming and tech offers.