Nintendo Switch out 3rd March for £279.99
No region locking, online service free until autumn.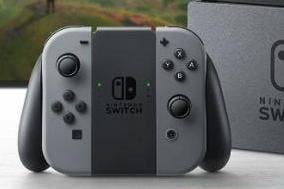 UPDATE: Nintendo has announced the UK price of the Switch, and it's come in higher than a lot of people had hoped for.
Nintendo said the Switch costs £279.99 in the UK. Blame Brexit?
ORIGINAL STORY: The Nintendo Switch will be out on 3rd March in "major EU countries", US, Canada, Japan, Hong Kong and other territories, Nintendo announced at its reveal event this morning.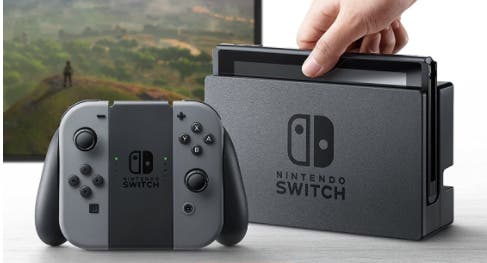 It will cost $299.99 in North America, ¥29,980 in Japan, and we're told to "Please check local retailers" in Europe.
Nintendo confirmed that its online service will be free until autumn, then it will require a paid subscription.
There will be no region locking on the system.
Other details: It will allow up to eight systems to sync for local multiplayer, features a capacitive touch screen, and the battery life will last roughly 2.5-6.5 hours, but you can play while charging the system should it be plugged in.