Nintendo Switch consoles for £240 and more in TheGameCollection's sale
Yakuza 6 for £30, Ni No Kuni 2 for £28, and more.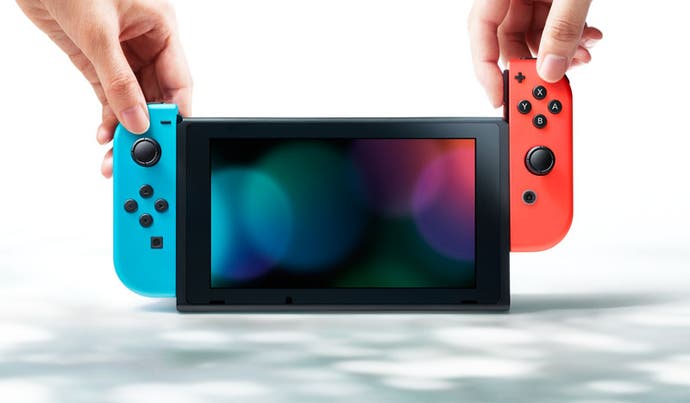 Up-and-coming online retailer of video games and pop culture stuff, TheGameCollection, has made a habit of hosting a monthly range of discounts dubbed as Pay Day Price Drops. Despite the fact it's not technically pay day for everyone, it's certainly not a bunch of discounts to scoff at.

Perhaps the biggest price drop to be found in this month's batch of Pay Day Price Drops is the Neon version of the Nintendo Switch console, which is down to £239.95 while stock lasts. That's one of the biggest discounts on a Switch console since launch, so I'd expect stock to dry up on that one swiftly.
Elsewhere on the site, you can find Yakuza 6 for £29.95, Pokémon Ultra Sun and Moon for £19.95 each, God of War for £37.95, Ni No Kuni 2 on PS4 for £27.95, and Zelda: Breath of the Wild for £39.95, among many others.
If none of that appeals, you can also pick up Dragon Ball Fighterz for £24.95, a Minecraft Creeper Xbox One controller for £34.95, or even a copy of Agents of Mayhem for a startlingly low £2.95. There's not far left for Agents of Mayhem to fall from here.
Elsewhere on the internet, you can find copies of Kingdom Hearts HD 2.8 Final Chapter Prologue for £16.49 at Amazon and Kingdom Hearts 1.5 and 2.5 Remix HD for £16.49 at Argos, though sadly there's no way to make the titles of those games any less laborious to type out.
Over at Jelly Deals, you'll find guides to bunch of neat things including the best wireless earbuds around, a fresh list of the best anime blu ray available, and more.