Nintendo Switch battery life detailed, capacitive touchscreen confirmed
Connect up to eight controllers. Joycons also have gyros and image sensors.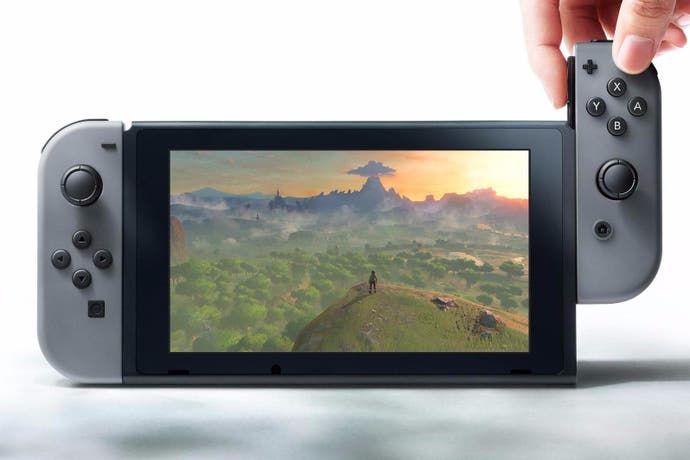 Nintendo Switch's battery life will range from 2.5 to 6.5 hours, Nintendo has said. That's a wide range of estimates - but it'll depend on what game you're playing.
Nintendo is confirming new details in rapid-fire succession - including Eurogamer's exclusive report from last year that the Switch will have a capacitive touchscreen.
Up to eight controllers can be connected to the system, and each Joy-con controller will have gyro controls. There's also a Capture button to nab a screenshot. After launch, you'll be able to capture video as well.
In fact, there's more within each Joy-con controller than expected, including "HD rumble" to provide chunky feedback. Nintendo gave the example of it feeling like rattling ice cubes in a glass.
Most bizarre of all, a rudimentary kind of image sensor will be included to detect simple hand gestures - such as a thumbs up, or rock, paper, scissors.