Here are some of today's best Nintendo Switch games and console deals
Pokémon: Let's Go! Final Fantasy! Mario Maker 2!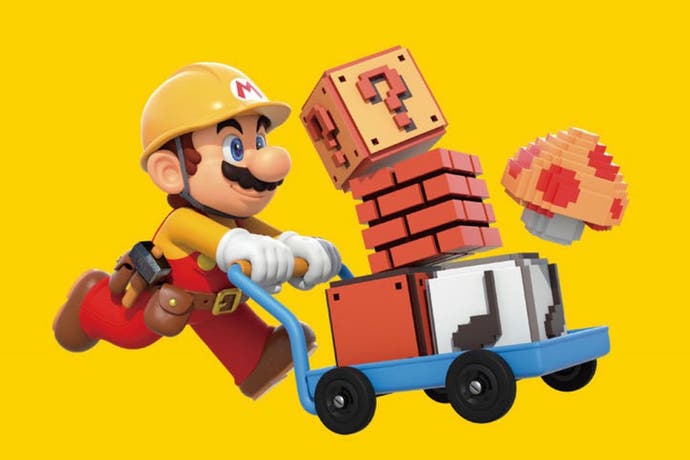 It can be notoriously difficult to find a good Nintendo Switch deal. Games for the console are regularly accused of artificially bumping up their prices simply because they're on the hybrid console. Just look at the disgustingly high amount of money you'll have to offer up for a trio of Resident Evil games when they release later this month.
So, even though there are signs things are changing with the recent raft of Nintendo Switch eShop deals, you often have to search far and wide for a bargain. Read on, then, for some of the best Switch game deals we've found across the net right now.
Fresh off of last night's Nintendo Direct, you can pre-order a Super Mario Maker 2 Limited Edition Pack from the Nintendo Store for £59.99. That gets you a copy of the game, a SteelBook case, Nintendo Switch stylus and 12-months Switch Online subscription. Plus, it also includes a themed drawing pad and carpenters pencil set, giving you a way to jot your most devious level design ideas down even when away from your Switch.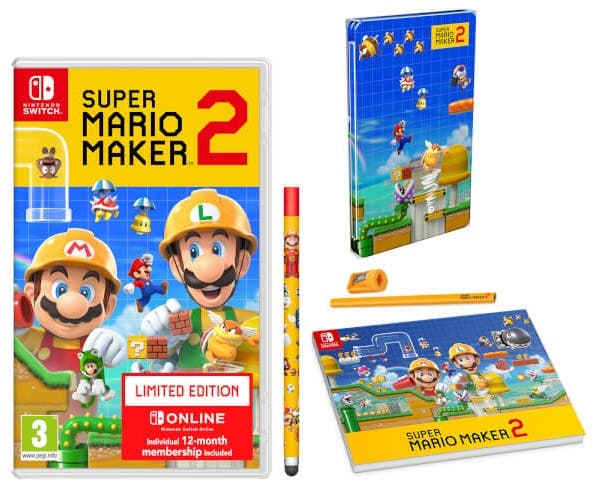 Following a price drop earlier in the week, Final Fantasy 12: The Zodiac Age has now been reduced even further to £30.95 at The Game Collection. You're still looking at parting with £45 if you want a digital copy from the eShop, so this is a big saving if you don't mind having a physical copy of the much-revered JRPG.
If you're after the Final Fantasy 10 / 10-2 HD Remaster, that's up for grabs, priced £30.95 at Base.
Lastly, for the anime and manga fans out there, you can self-insert yourself into iconic moments throughout the series in Dragon Ball Xenoverse 2 for £20.95. Or, the giant gurning monsters of Attack on Titan 2 are ready to be felled with a swift strike to the back of the neck at £19.85.
In terms of Nintendo Switch consoles, there are a couple of good bundle deals bouncing around right now. Over at the Nintendo Store you can catch a Nintendo Switch Pokémon: Let's Go, Pikachu! Edition with a Pokéball Plus controller and a free accessories gift pack for £339.99.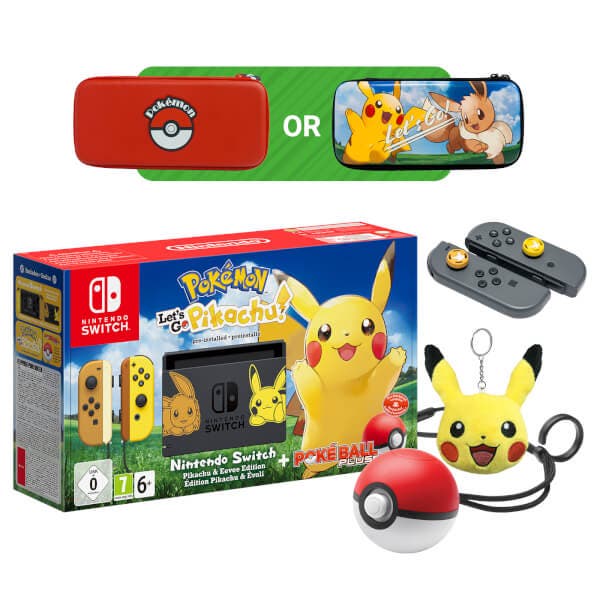 Your next best option is at GAME where you can find a Nintendo Switch Neon with Yoshi's Crafted World, The Lego Movie 2 Videogame and Switch Starter Kit for £299.99.
Meanwhile, Nintendo has created its own voucher deal that allows you to buy two Switch games for £84. The value is, well, questionable, at best, but if you prefer owning games digitally then you may want to check it out.
---
After more Switch offers? There are loads more over at Jelly Deals. We've got our picks for the best Nintendo Switch SD card, as well as the best Nintendo Switch stylus and the best Nintendo Switch controller.
---
That about covers the best of what's out there at the moment. As we come across any more deals we'll be sure to share them over on Jelly Deals, so do check in regularly!