Nintendo surprises Switch Online subscribers with stealth release of a "souped-up" The Legend of Zelda
Living the life of luxury!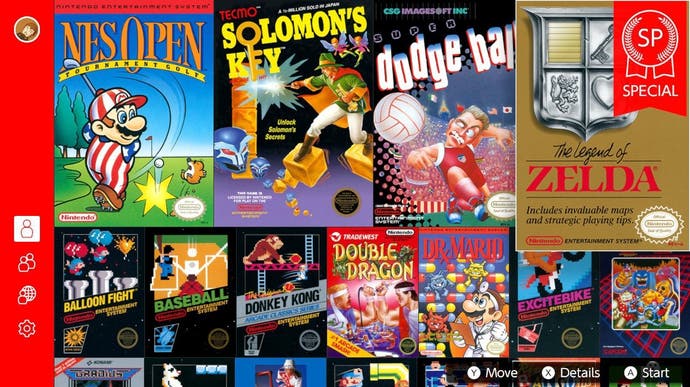 Nintendo has stealth released a special version of The Legend of Zelda to Switch Online subscribers.
Today, as announced, Solomon's Key, NES Open Tournament Golf and Super Dodge Ball were added to the Switch Online NES catalogue of games. But a bonus, unannounced game was also released: The Legend of Zelda - Living the life of luxury!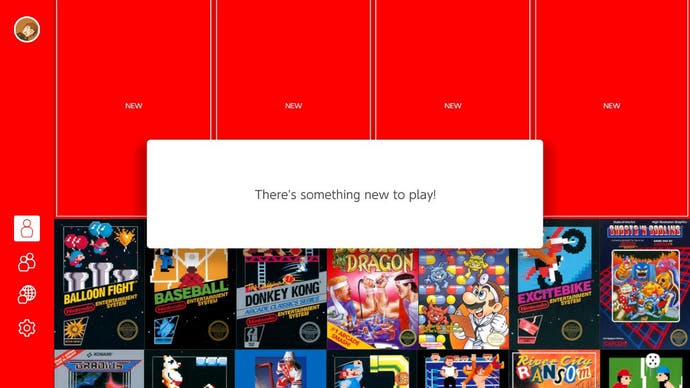 This is a "souped-up" version of the game that makes it a lot easier to get going. You start with loads of rupees and items, and you begin with all equipment, including the White Sword, Magical Shield, the Blue Ring and the Power Bracelet.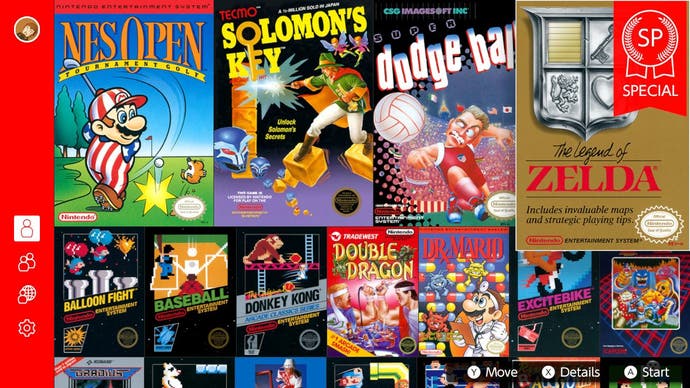 If you beat the game, you get access to a more difficult version called Second Quest.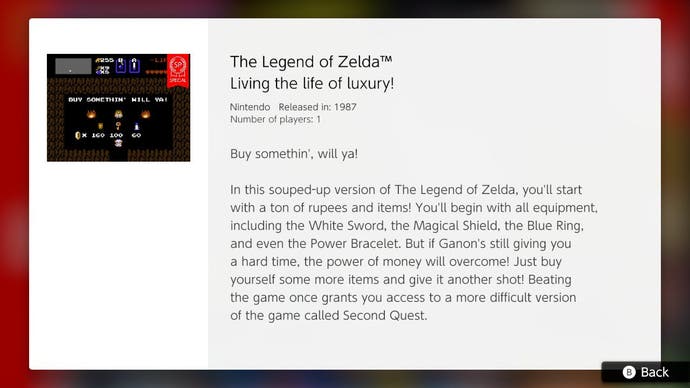 The Legend of Zelda is famous for plonking players down in a massive world and letting them get on with it, so it can be a bewildering, intimidating experience for newcomers. This new version should go some way to helping those who might otherwise be put off get into the game.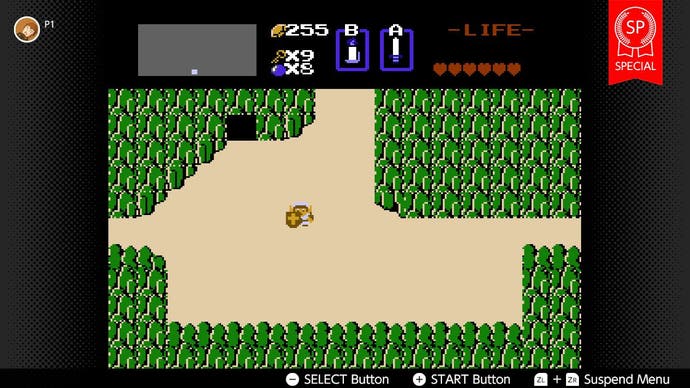 It's a bit like playing The Legend of Zelda with an old-school cheat code, isn't it?