Nintendo solidifies 60Hz support for Wii U Virtual Console with launch of Punch-Out!!
Huge eShop sale on Ubisoft content, too.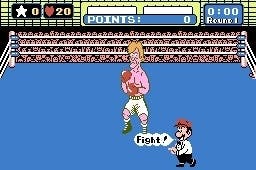 Nintendo will launch the US 60Hz version of Punch-Out!!, the next Wii U Virtual Console release in Europe.
The decision follows fan fury at the inferior 50Hz version of Balloon Fight launched on the PAL eShop in January.
Nintendo of Europe subsequently shifted to the US 60Hz version of F-Zero last month, a policy it is evidently continuing.
Punch-Out!! launches on Wii U eShop this Thursday, priced just 30p (€0.30).
Also on the eShop this week - digital versions of Monster Hunter 3 Ultimate (on Wii U priced £49.99/€59.99, on 3DS priced £39.99/€44.99) and Need for Speed: Most Wanted U (£44.99/€59.99).
There's a huge sale on Ubisoft games too, with ZombiU and Assassin's Creed both nearly half price (£30 instead of £55). Enjoyable downloadable-only title Little Inferno is cut-down in price again as well.