Nintendo slashes sales forecasts, expects bigger losses than feared
Worldwide 3DS sales now 15 million.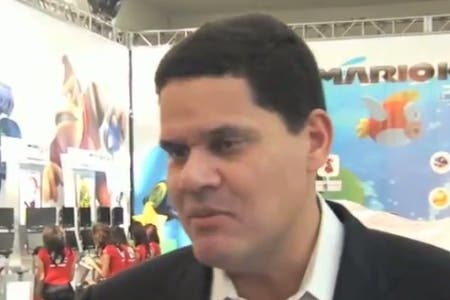 Nintendo has predicted it will finish the financial year with a greater loss than expected after making far less money than hoped.
When the current financial year ends on 31st March 2012, Nintendo expects it will have made a total loss of 65 billion yen (£534.87 million), significantly more than the 20 billion yen originally forecast.
The company has announced an overall loss of 48.3 billion yen (£397.5 million) for the current financial year up until the end of December 2011.
That's down from a profit of 49.5 billion yen (£407.8 million) for the same period in the previous year.
Nintendo blamed a strong yen causing havoc with western currency exchange rates, along with the fact it has sold fewer consoles and games than expected.
The company now predicts overall sales at the financial year's end to be worth 660 billion yen (£5.4 billion), down from the 790 billion yen (£6.5 billion) figure Nintendo had previously hoped.
Nintendo has now sold 15.03 million 3DS consoles worldwide, 11.43 million of these in the current financial year.
Nintendo expected to sell 16 million this financial year, but that prediction has now been cut to 14 million.
Just 710,000 3DS consoles were sold between April and June last year, before the console rebounded to sell 8.36 million units from October to December.
The Wii now sits on a total of 94.97 million units sold, 8.96 million of which come from the current financial year.
By the financial year's end Nintendo had expected to sell 13 million Wii consoles, but the company has now revised that too - to just 10 million.
In its software earnings, Nintendo announced 28.04 million 3DS games had been sold during the current financial year, up until the end of December. The house of Mario now expects to sell 38 million by the end of March, far short of the 62 million originally predicted.
89 million Wii games were sold in the same period, meanwhile. Nintendo predicts to top 100 million Wii game sales this year, again down from the 120 million it first estimated.