Nintendo reveals new Skyward Sword info
Islands! Lakes! Potion crafting!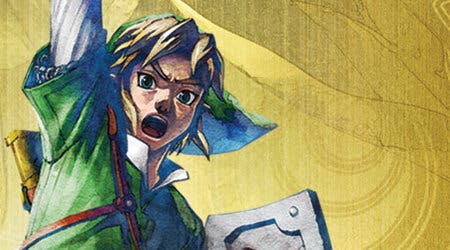 Nintendo has revealed more features to be found in vast upcoming adventure Zelda: Skyward Sword.
THERE MAY BE SPOILERS AHEAD.
Later in Link's quest, gamers will meet the Parella Tribe, an all-new race of squid-like creatures who reside in Lake Floria.
This new aquatic location is found in a remote part of Faron Woods.
Players will be able to use Skyward Sword's Motion Plus controls to swim and dive around the environment.
Also new to the series is the ability to craft potions from a variety of insects found throughout the game.
Bugs can be collected, presumably squashed, and used to infuse a variety of potions at the bazaar in Skyloft.
Floating nearby is Fun Fun Island. A bizarre-looking clown chap lives there, and he'll rope you into a side-quest for him before you can enjoy any of the island's attractions.
Legend of Zelda: Skyward Sword launches 18th November in Europe. New footage of Link exploring Lake Floria lies below.