Nintendo reveals more about Labo Vehicle Kit in extended video
Labo-rghini.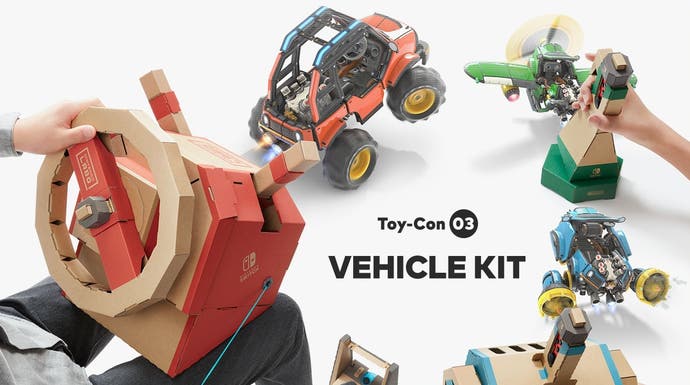 We've previously seen a brief teaser for Nintendo's latest Labo kit, but the company has now shared an extended video to give us more info on how the new additions work.
Labo Toy-Con 03: Vehicle Kit provides players with three new creations to build - a car, a plane and a submarine, which can be easily switched with the use of the Toy-Con Key. In the video, Nintendo shows a little more of the game's adventure mode, where players can drive their vehicles around to explore everything from snowy mountains to archaeological digs. This is just one of many: the game will also have modes such as Circuit, a racing game where players can also punch their opponents (basically a cross between Mario Kart and Arms), and Rally - a more traditional checkpoint-based racing game.
Something that looks particularly fun is the game's paint studio, which allows players to really pimp their rides. By using the Toy-Con spray can, it's possible to fully customise your vehicles - you can even use stencils to create unique designs.
Beyond custom paint jobs, the Vehicle Kit will also allow players to create custom controls - a brand new addition for Nintendo Labo. The feature will allow players to transform household items into controllers, so if you had a dying need to act out a Harry Potter broom-riding fantasy, you're in luck.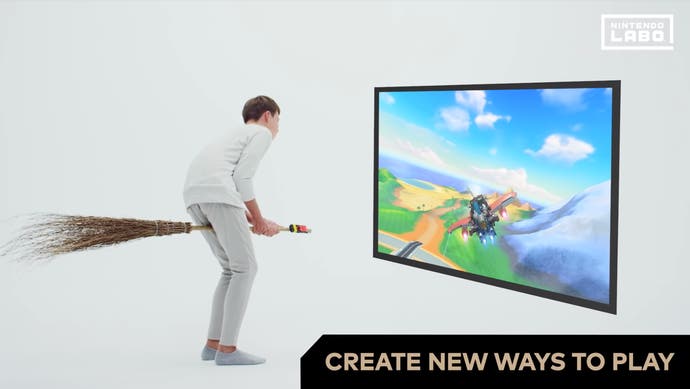 At this year's Gamescom, Nintendo also revealed it's possible to play Mario Kart 8 Deluxe using the Nintendo Labo steering wheel. If you already get annoyed when people beat you using motion controls, this should take it to a whole other level.
The features look really fun, and should go down well with Labo's target audience - kids, and people like me who refuse to grow up. But this cardboard ain't cheap - the kit will cost £59.99 when it's released on September 14th. Better start saving that pocket money.