Nintendo Land announced for Wii U
12 Nintendo-themed mini-games.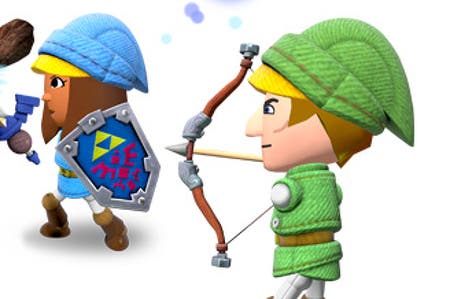 Nintendo has announced Nintendo Land, a mini-game collection for Wii U which will be available at the console's launch.
The collection includes 12 titles, including multiplayer games The Legend of Zelda: Battle Quest, Luigi's Ghost Mansion and Animal Crossing: Sweet Days.
Single-player games include Donkey Kong's Crash Course and Takamaru's Ninja Castle - one of the tech demos from last year's E3.
"When you see it working, you'll get it," Nintendo's Reggie Fils-Aime explained, describing how Nintendo Land will help players understand the Wii U GamePad controller.
Luigi's Ghost Mansion is a top-down multiplayer version of Luigi's Mansion, where players must work together to escape ghosts, which can be scared off by torchlights. The player with a GamePad, which shows the ghost, must help other players survive. Players can revive downed players by shining their flashlights on them. But battery life is at a premium, so you must balance how best to use your torch.
There are also various Miiverse features, including a hub plaza full of Miis which looks a bit like PlayStation Home.