Nintendo is now selling the Switch without a dock in Japan
Intended as a second machine for existing Switch households.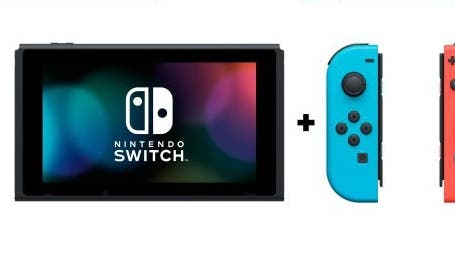 Nintendo is now offering the option to buy a Switch without a dock in Japan, in a new, reduced-price configuration known as the Switch 2nd Unit Set.
As its name implies, the Switch 2nd Unit Set is being marketed towards households that already have a Switch and dock, but want another portable unit for some reason. Nintendo's (Google translated) announcement offers several hypothetical situations where a 2nd Unit Set might be of use: when you want to play Switch but it's already taken, or want to play a competitive game with others, or simply want your own Switch.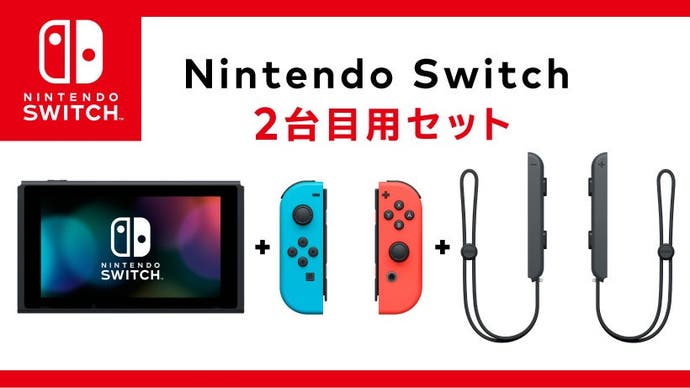 Although not its intended demographic, the Switch 2nd Unit Set might also appeal to those that don't want to play their Switch games on a television screen, and are perfectly content to use it as a portable-only device - especially given that the Switch 2nd Unit Set is being sold at a slightly lower price than the standard edition.
According to Nintendo, the Switch 2nd Unit Set includes the Switch tablet, plus left and right Joy-Con controllers and straps, and costs 24,980 yen before tax (about £170), making it 5,000 yen (about £34) less than a normal Switch bundle. However, opt for the lower price and you'll be missing out on an HDMI cable, a Joy-Con Grip, and an AC adaptor.
The latter isn't necessarily an issue, of course, seeing as you can charge the Switch using a compatible USB-C cable. If you later decide that you want an official charger or dock though, any savings would be nullified - the two together retail for 9,698 yen (about £66).
There's currently no indication that the Switch 2nd Unit Set will make its way to the west at some future point, but you never can tell with Nintendo.