Nintendo is finally releasing an official Switch charging stand
Now you're playing with power.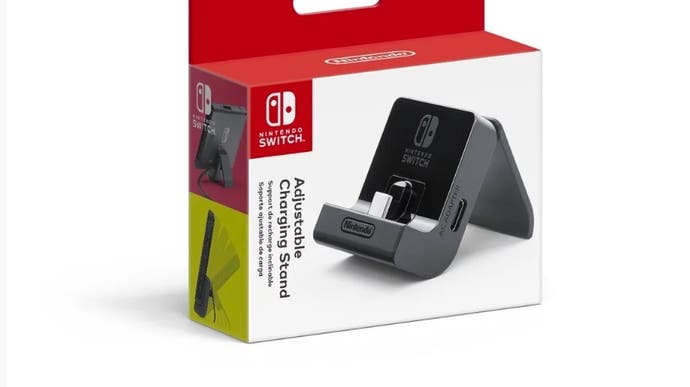 Nintendo Switch's "tabletop mode" - when the console is propped up using its kickstand - is a popular way to play the console, especially in multiplayer. But when playing like this there's no way to also charge the console simultaneously.
To solve this dilemma, Nintendo is now releasing a separate accessory to let you do just that.
Step up, the Nintendo Switch Adjustable Charging Stand - which launches in July for $19.99 (UK price TBA).
The little plastic accessory acts as an adjustable device to prop up your Switch on a flat surface (and looks a lot sturdier than the flimsy built-in kickstand). Its base includes a charging port to pop your Switch into, while your power lead wire slots into its side.
To be clear - this is not a dock. There's no TV output. Fans waiting for that will have to carry on waiting a bit longer.
And it's worth noting that third-party stand alternatives have existed for a while (and are a lot cheaper), although this looks like one of the neater and sturdier options out there.
We've asked Nintendo here for a UK price and launch date.