Nintendo cancelled a home console Zelda: Wind Waker sequel
The missing Link.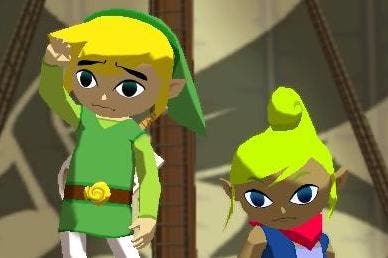 Nintendo once had plans for a full console sequel to The Legend of Zelda: The Wind Waker - and it would have been set more firmly on dry land.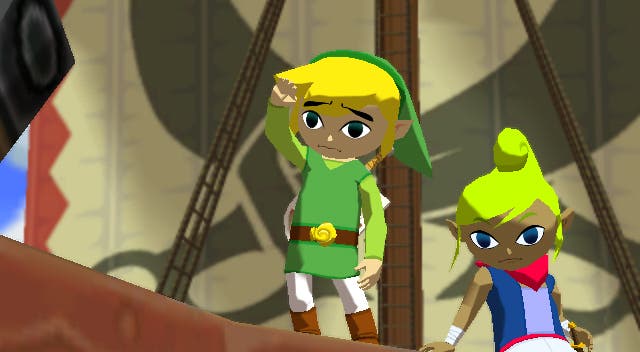 This follow-up would have allowed Link to ride a horse - a feature missing in the GameCube's seafaring entry.
But the idea was canned - for a number of reasons - and The Legend of Zelda: Twilight Princess entered production instead.
14 years on from Wind Waker's release, these early plans are detailed in the new Zelda: Art & Artifacts book, an upcoming companion to the popular Hyrule Historia tome.
The book isn't available in the UK until February, but the Japanese version is already available.
"Wind Waker 2 would have taken place in a more land-based setting, rather than on the sea, so that we could have Link gallop across the land on a horse," artist Satoru Takizawa stated (translated by Nintendo Everything).
"But Link's proportions in Wind Waker weren't very well suited for riding on horseback, he was too short, and an adult version of Toon Link did not seem appropriate either."
But Nintendo did not get as far as solving these issues. Early public reaction to Wind Waker was not positive, despite its critical acclaim upon release. Fans initially decried its cel-shaded graphical style. Oh, and Lord of the Rings was huge. Hence the switch back to darker, more realistic tone for Twilight Princess instead.
"While we were stuck on those problems, we became aware of the greater demand for a more realistic, taller Link," Takizawa concluded. "High-budget live-action fantasy movies were also huge at the time, so with all things considered, we decided to have at it. I was on board with the project as art director, and started off by bringing [Yusuke] Nakano on to do the design for Link."
Zelda: Wind Waker's story was instead continued in the enjoyable DS spin-off Phantom Hourglass, which probably had just as much sailing as before.
Twilight Princess, meanwhile, ended up being widely regarded as a good Zelda game but without the charm of Wind Waker - which has remained a fan favourite and got an HD re-release in 2013.