Nintendo blames 3DS price-cut for "huge loss"
Needs "new genres" like Brain Training, Wii Fit.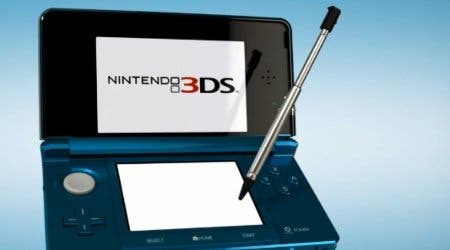 Nintendo boss Satoru Iwata has blamed August's dramatic 3DS price-cut for causing a "huge loss" so far this financial year.
But the decision was necessary in order to "course correct" nose-diving 3DS sales figures, Iwata said in the company's recent financial results briefing.
Next year, Nintendo will try to tempt non-gamers to 3DS by creating "new genres" of games similar to mass-market software Brain Training and Wii Fit, Iwata explained. This should "attract people who are not particularly interested in video games".
"Some of you may be thinking that, with the expansion of smartphones today, proposing new genres, such as the company did with Brain Training and Wii Fit, might be difficult," Iwata wrote.
"However, the company will aim to develop and launch products that can provide meaningful surprises to the public by taking advantage of the company's position of being able to make new proposals that integrate both hardware and software, and of its ability to develop products that can be accepted by a wide variety of consumers, irrespective of age, gender or past gaming experience."
This year however, Nintendo is hoping Super Mario 3D Land will "explosively" increase the sales of 3DS hardware and therefore end industry speculation that Nintendo's traditional handheld gaming market is under threat.
"We would like the Nintendo 3DS to become explosively widespread and sweep away some reports that game-dedicated devices are coming to an end," Iwata declared.
Iwata went on to underpin the importance of strong software for maintaining hardware sales, explaining that evergreen DS titles such as Mario 64 DS (which sold almost 10 million), Nintendogs (more than 23 million), Mario Kart DS (over 20 million) and New Super Mario Bros. (27.9 million) sold far more after their launch year.