Nintendo adds more full retail games to the 3DS eShop
Ocarina 3D, SMB 3D Land, Star Fox 64 and Mario Kart 7 available now.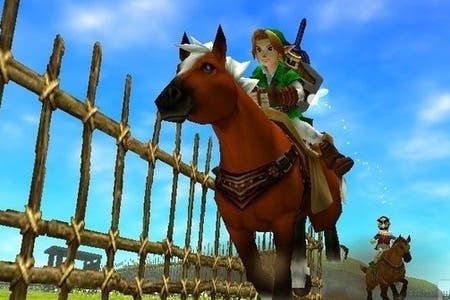 We knew that Nintendo was in the process of making more full-priced retail 3DS games accessible via the digital market and now its brought several of the platform's best games to the eShop.
At its Nintendo Direct livestream earlier today the company announced that Ocarina of Time 3D, Super Mario 3D Land, Mario Kart 7, and Star Fox 64 have all been added to the 3DS's digital marketplace in Europe.
They'll reach North America's eShop in two weeks time on 18th October and won't reach Japan until 1st November.
Purchasing each title online grants players an extra 250 Club Nintendo stars, bringing that to a total of 500 per game. Granted they'll likely be cheaper in stores, but that's the price you pay for convenience.
Nintendo of Europe president Satoru Shibata announced that more titles will soon be making their way to the service. While he didn't specify which ones, the Japanese Nintendo Direct conference yesterday name-dropped Mario Tennis Open, Mario and Sonic Olympics and Pilotwings Resort, so those seem like likely candidates.