Nintendo adds 3DS achievements, called Accomplishments
Huge firmware update now live.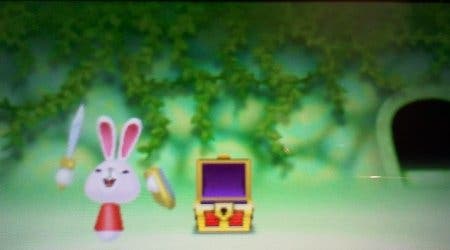 Nintendo has added an achievements feature to the 3DS console's Mii Plaza mini-game hub, called Accomplishments.
Players can access a list of awards relating to StreetPassing Miis, plus the mini-games Puzzle Swap and StreetPass Quest.
It's the first we've heard of the new feature, despite Nintendo talking in-depth about the firmware update on numerous occasions.
There's no sign yet of Accomplishments spreading outside the Mii Plaza, although its the closest Nintendo has come to implementing Xbox-style Achievements so far.
A StreetPass Quest sequel is also included and is vastly improved on the original. It's unlocked when you have collected all hats from the original.
StreetPass Quest 2 features a huge new quest with your Mii king and his two Mii children to save. You can now spend Play Coins on hiring previously StreetPassed Miis and a selection of potions in the game's battles.
There is also room for a huge selection of new collectible hats - we counted at least 56 new spaces in our Mii Settings.
By activating SpotPass for the Mii Plaza you can download new content such as new Puzzle Swap panels, which feature more difficult puzzles and pieces only available through SpotPass.
The first new puzzle is Donkey Kong Country-themed. Out of its thirty pieces, 4 are SpotPass only. The mini-game has also had a slight graphical refresh.
There's also a new slideshow option for showing the puzzles solved thus far, a geographical map to show the location of Miis you've met, and a sound test mode to listen to all of the Mii Plaza themes.
The firmware update also adds 3D video recording, a stop-motion animation feature, and the ability to transfer content between 3DS systems - perfect for players upgrading to one of the system's new colours or designs.
Not permitted for systems with different region or country settings
Nintendo has warned that the transfer of 3DS content is region-locked and limited to five transfers, with a waiting period between one transfer and the next.