NiGHTS into Dreams HD remake teased
Dream weaver, I believe you can get me through the NiGHT...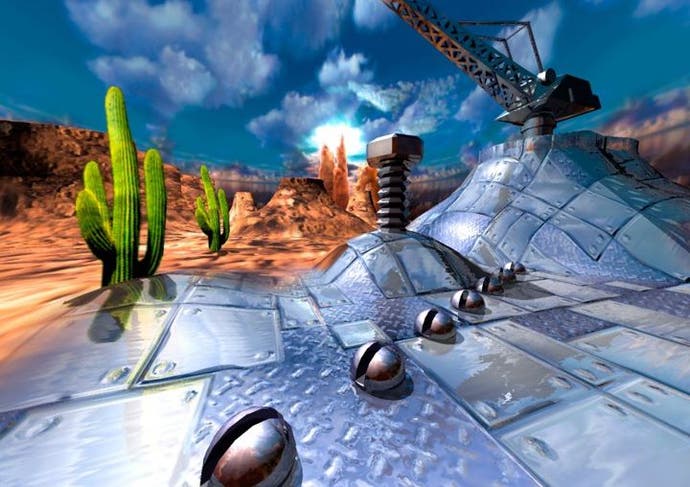 NiGHTS into Dreams may be getting an HD upgrade, Sega has hinted.
The publisher put up a teaser image on its Facebook page, suggesting what its next project will be. The image - shown below - portrays a shiny metal crane and spaceship-like... thing amid a desert. Fans have pointed out that this bears an uncanny resemblance to Stick Canyon, the sixth chapter of NiGHTS into Dreams, Sonic Team's on-rails flying game for the Sega Saturn.
NiGHTS was met with great reception upon its release in 1996. It's sequel, NiGHTS: Journey of Dreams for the Wii received lukewarm reviews, with our Tom Bramwell awarding it a 7/10 in his review.
Elsewhere, a PS2 remake of NiGHTS: into Dreams was released only in Japan in 2008. Could this be an HD remake of the remake? We've contacted Sega to investigate.
Sega is currently renovating another of its classics from the era with the Dreamcast's Jet Set Radio getting an HD treatment on Xbox 360, PS3, and PC later this year.