Nier: Automata hits Xbox One later in June
2B sure.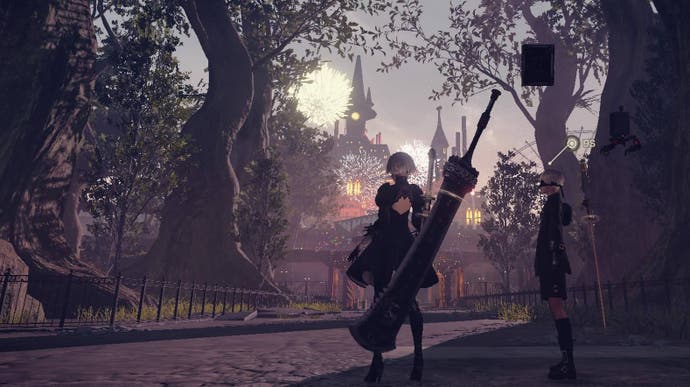 Nier: Automata comes out on Xbox One on 26th June 2018, Square Enix has announced.
Yoko Taro and Platinum's eccentric action RPG launches on Microsoft's console as the $49.99 Become As Gods edition, which is download only. It includes the base game, the 3C3C1D119440927 expansion DLC, the Grimoire Weiss Pod, Retro Red Pod skin, Retro Grey Pod skin, Cardboard Pod skin and the Machine Lifeform Mask accessory.
Nier: Automata launched first on PlayStation 4 and PC back in March 2017, and it was a surprise hit for Square Enix. Check out Eurogamer's Nier: Automata review to find out what all the fuss was about.
Yesterday, Square Enix announced the Kingdom Hearts 3 release date. Today it's Nier: Automata on Xbox One. Expect more announcements from the company during its E3 showcase event, which kicks off at 6pm UK time on Monday 11th June.