Neymar Jr. arrives in Fortnite this week, turns into a mecha cat
Suited and booted.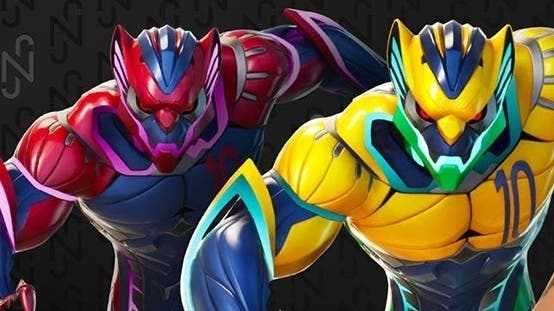 Popular football man Neymar Jr. joins the world of Fortnite this week, and comes free to anyone with the current season's battle pass.
A series of Neymar Jr. challenges spring into life tomorrow, when Fortnite releases its upcoming v16.30 patch, allowing you to unlock the character and an array of accessories. Yes, including a football.
Here's a trailer for his big debut, in which he turns up to hoof away a grenade threatening some Fortnite favourites (note: you cannot do this in-game):
Why is this happening? It's a fair question, and one often asked when Fortnite's crossovers are involved. Obviously, Neymar Jr. is a huge star, but he also seems well positioned to bring people to Fortnite who may not have bought this season's more core-fan serving battle pass so far.
Epic's battle royale has also had a long association with footy. Apart from those footballers who used Fortnite dances at the last World Cup, Fortnite has long included football outfits to wear, plus earlier this year added licensed kits for numerous top tier clubs and let you air punch like Pelé.
A sizable portion of Fortnite's playerbase are dedicated to using "Soccer skins", with the community hating and loving them in equal measure. (Typically those who choose to use them are seen as sweatier or try-hard players.) The upside with Neymar Jr., at least, is he can transform into a more interesting "Primal" form - an unlockable alternative look which sees him appear as a mecha cat thing instead. And, I suppose, if you own the battle pass already, he's free.