Next Borderlands 2 DLC details leaked already
Mr. Torgue add-on revealed mere days after Captain Scarlett launch.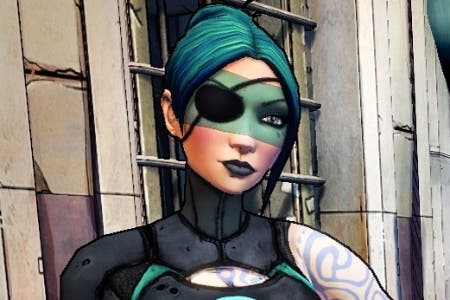 Borderlands 2's next slice of DLC has been detailed just days after the launch of Captain Scarlett and her Pirate's Booty add-on this week.
Mr. Torgue's Campaign of Carnage is believed to be another large campaign expansion, and probably the second of the game's four Season Pass packs.
Its existence was betrayed by PlayStation 3 Trophy data updated by a recent patch - the same method used by NeoGAF to out Captain Scarlett earlier this month.
Three Trophies exist for the new DLC (the same amount as for Captain Scarlett). They reveal fresh objective "Long Way To The Top" as well as a series of Campaign of Carnage side-missions. You'll get a new gold Trophy for collecting 10 pictures of Moxxi hidden throughout the campaign.
Borderlands 2 developer Gearbox is yet to formally announce the add-on, which may still be weeks or months from release.