Sega Europe signs Children of the Nile
"The first in a new generation of 'god games'," apparently, from the makers of the Caesar and Pharaoh games.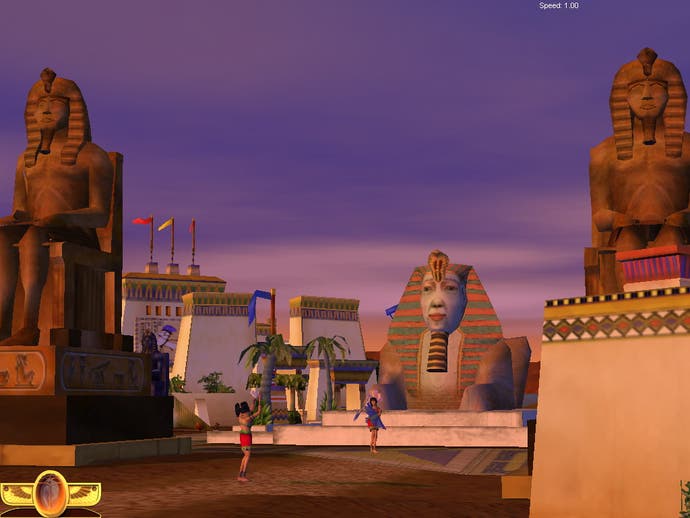 Sega Europe has announced an agreement with Myelin Media to publish Immortal Cities: Children of the Nile, "the first in a new generation of 'god games'," in all territories outside the US and Canada this November.
The game sounds like a natural progression of developer Tilted Mill Entertainment's previous titles in the Caesar and Pharaoh series, and sets you off in the role of Pharaoh, designing and building cities, balancing the needs of individuals against the need to make societal progress.
Apart from the usual bird's eye view, you'll also be able to dive into the thick of it and wander around at street level, eyeing up the locals, all of whom will be decked out with "incredibly detailed AI". And if that sounds like your sort of bag, you can find plenty more details on the game's official website here.
Alternatively, check out the first few screenshots released by Sega Europe elsewhere on this site.