NewRetroArcade developer announces Hypercharge
Batteries not included.
Digital Cybercherries, the team behind last year's VR arcade simulator NewRetroArcade has announced their first official title, Hypercharge.
Currently still in alpha, Hypercharge is a multiplayer shooter that puts players in control of highly customisable action figures as they battle it out amongst a series of environments based in and around a suburban home. Sounds a little bit like Small Soldiers to me.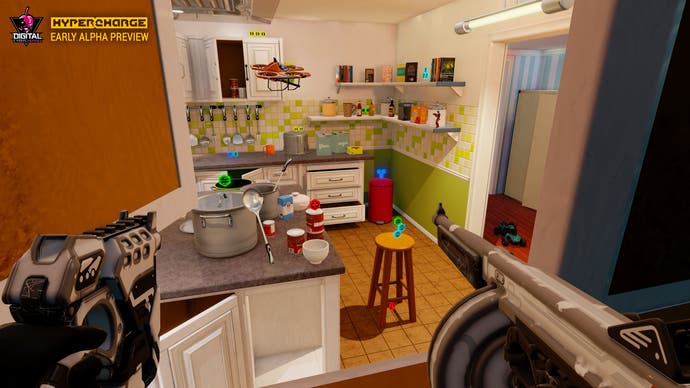 The game's 'hero creator' will allow players to design their own unique action hero by selecting from different materials - either plastic, metal or a glowing look - and different parts. So, you could combine a shark's head with a female torso and robotic limbs, for instance.
There will also be multiple land, air and naval vehicles to choose from, including a drone and a remote controlled jeep.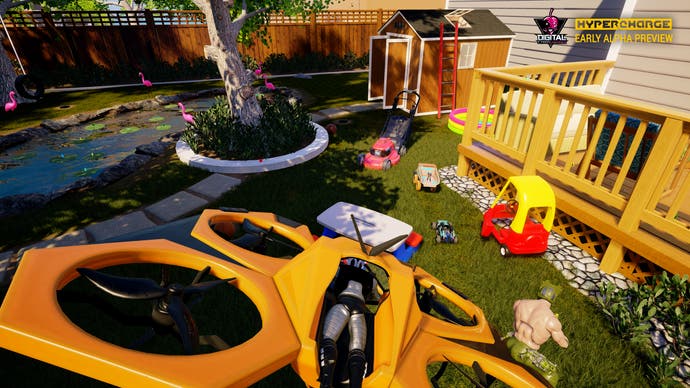 As with NewRetroArcade, Digital Cybercherries is using Unreal Engine 4 to create realistic textures for their in game models. Although the props and textures look rather clean at the moment, by release the team is aiming to add dirt, scuff marks and small stains so that the environments feel lived in and the toys look like they've been played with.
There's no set release date for Hypercharge at the moment, but Digital Cybercherries is aiming to launch the game on PC and Xbox One, with planned support for Mac and Linux.