Updated Xbox 360, Kinect, Live worldwide sales numbers
But no new Xbox at CES 2012.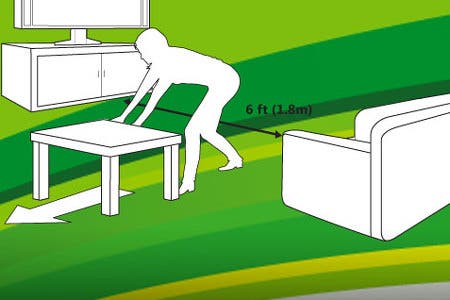 Last night, Microsoft's last ever Consumer Electronics Show keynote turned out not to be the time nor place for a next generation Xbox announcement.
All eyes can revert back to E3 this summer.
But Microsoft CEO Steve Ballmer did use the CES 2012 stage to share fresh Xbox 360 worldwide figures.
Xbox 360 has 66 million users worldwide - a statement that translates to total worldwide console sales.
Xbox Live has 40 million subscribers - he didn't specify the Gold/Silver split.
Kinect has shipped over 18 million units worldwide - that's shipped, not sold.
The bulk of Ballmer's talk focused on the Metro interface recently rolled out for Xbox Live. The same design is coming to Windows 8 when that operating system rolls out this year.
Ballmer said more than 1.3 billion Windows PCs are in use today.
Ballmer also waffled on about Windows Phone.