New Strider announced for PS4, Xbox One and current gen consoles
Developed by Silent Hill: Homecoming's Double Helix.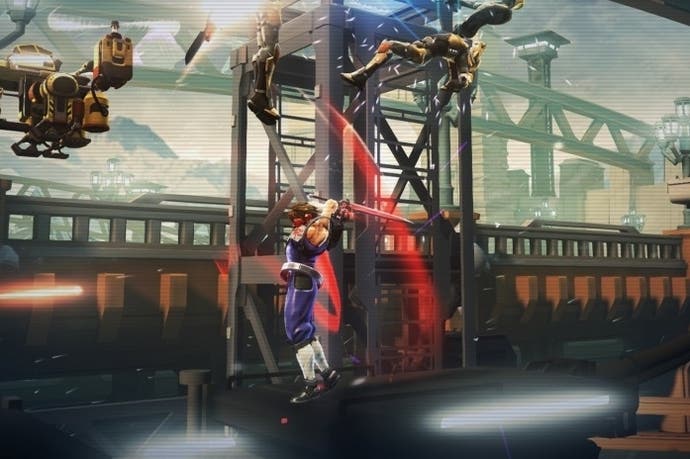 Capcom has announced a new Strider game for PS4, Xbox One, PS3, Xbox 360 and PC.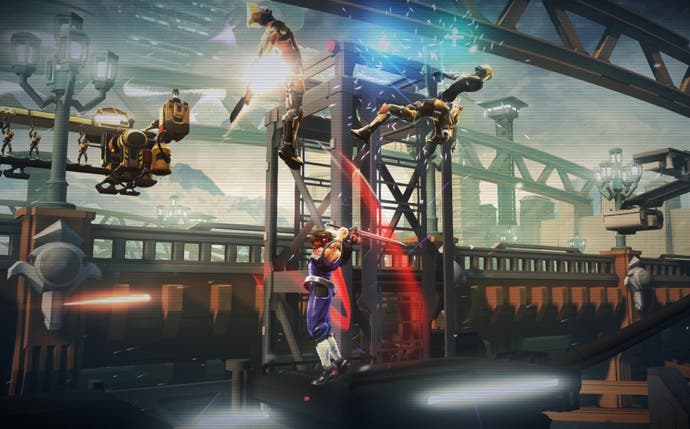 This latest series entry will be more of a "metroidvania" adventure with a "retraceable" world and power-ups that give you more combat abilities and allow you to explore the environment further.
The new Strider is being co-developed by Double Helix, the studio behind Silent Hill: Homecoming and the upcoming Killer Instinct reboot. The original Strider creative leads at Capcom's Osaka office will be working with the California-based developer, just as Capcom paired with western studio Ninja Theory for its Devil May Cry reboot.
According to Polygon, who caught a glimpse of the just revealed game at San Diego Comic-Con earlier today, protagonist Hiryu can wield a fiery version of his trademark sword, the cypher, that allows him to set enemies ablaze, open certain "fire doors" and deflect incoming bullets back at his targets.
Polygon also noted that he'll be outfitted with a "plasma scarf" that changes colour based on what he has equipped, ala Garcia Hotspur's demon/gun in Shadows of the Damned.
Get your first glimpse at the new Strider in its announcement trailer below. [Editor's note: We just added seven minutes of gameplay below the trailer.]