New Stephen King Dark Tower game?
Reports say it's "very ambitious".
Not only are there film and television plans for author Stephen King's magnum opus The Dark Tower - "there's also a very ambitious game component being planned".
That's what influential film news site Ain't It Cool heard on the grapevine.
"There are genuine plans for a 13th May 2013 theatrical release with TV hours to follow. [However,] there is no green light in place yet, as the scripts are not done, which means the budgets are not done - but Universal is giving very strong support," a "verifiable" source imparted.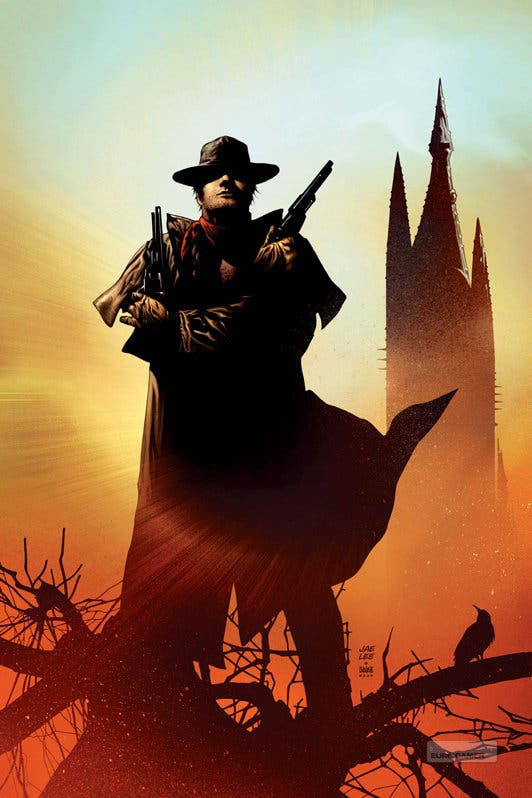 "There's also a very ambitious game component being planned that will further utilise elements from the books. [If everything continues on schedule and the budget is approved], it looks like things are coming together for a late-summer or early-September start."
The Dark Tower will be a film trilogy directed by Ron Howard (A Beautiful Mind, Frost/Nixon, Apollo 13) and is eyeing Christian Bale, apparently, as lead.
The Dark Tower, originally a seven-book series (although an eighth has now been announced), spans King's entire writing career. The story follows the last surviving Gunslinger, a lanky and wiry man called Roland Deschain who treks endlessly, obsessively towards a mysterious Dark Tower. He's based heavily on cowboy Clint Eastwood, but the world pulls inspiration from all sorts of places: The Lord of the Rings, Star Wars and Arthurian Legend. The stories are violent, adult and dark.
An interactive book-style official Dark Tower Flash game called Discordia was built in 2009, with a second chapter to be added Q2 this year. The official Discordia website can tell you more about that.