New Rayman game by Ubisoft Montpellier announced
But...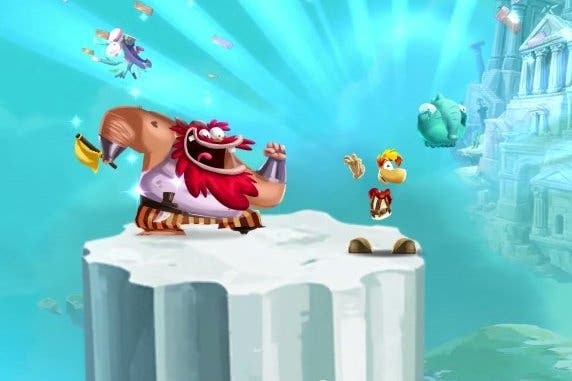 Here's the good news: Ubisoft Montpellier has announced a new Rayman game!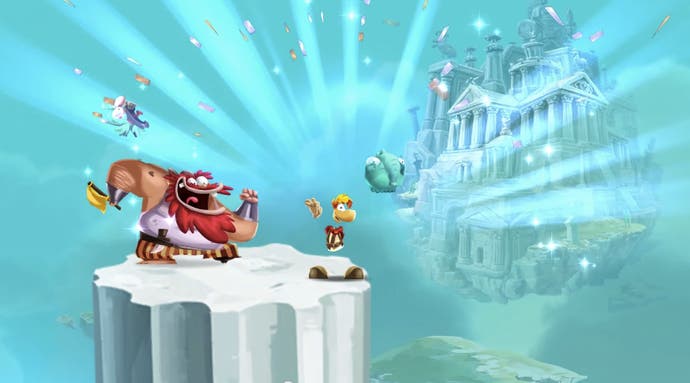 The bad news: It's a mobile game.
But wait, come back!
Ubisoft Montpellier has a heck of a reputation after crafting some of the finest games in Ubisoft's stable. The French studio was responsible for such titles as Beyond Good & Evil, Rayman Origins, Rayman Legends, ZombiU, and Valiant Hearts: The Great War.
This time out it's making Rayman Adventures, a platformer due this summer on "smartphones and tablets".
Unlike previous mobile Rayman outings such as Jungle Run and Fiesta Run, Rayman Adventures isn't an auto-runner. Instead players will have a free range of movement as they explore diverse environments consisting of "whimsical castles" and "the mythical islands of Olympus". Along the way Rayman and his viking companion Barbara will have to scour the scenery for Incrediball eggs to replenish a sacred tree.
It's all going to run at 60fps too, and it should look pretty slick on a retina screen. Take a gander at how Rayman Adventures looks in action in the trailer below: