New PlayStation 4 video shows off DualShock 4
Auto-adjust split-screen order with light bar tracking.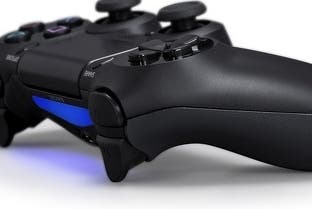 Sony has released a new PlayStation 4 video that showcases the DualShock 4 controller.
In the video Sony Computer Entertainment designers and engineers take us through the new features, including the triggers, analogue sticks, the multi-touch touchpad and the Share button.
As previously revealed, Sony consulted staff across its worldwide studios network, which includes Media Molecule, Naughty Dog, Santa Monica Studios and Sucker Punch, as it developed the controller to try to improve on its predecessor.
While much of the video goes over old ground, Anton Mikhailov, senior software engineer at Sony Computer Entertainment America's R&D Group, did touch on a nifty new feature that should help with couch co-op.
Using the light bar at the front of the DualShock 4, the PlayStation 4 can track the position of multiple players in the room.
"If the system sees that for some reason we've swapped places or I've passed the controller to someone, it can automatically adjust the ordering of the split-screen so it makes sense to everyone," Mikhailov said.
"It seems like a minor thing, but it actually really helps the flow of the game and helps the intuitiveness of the whole console."
PlayStation 4 will be out later this year. Eurogamer's Digital Foundry has more on the inner workings of the DualShock 4 and the PS4.