New Microsoft studio, The Initiative, acquires senior talent from Santa Monica Studio, Rockstar and Crystal Dynamics
"I'm excited to add to the team!"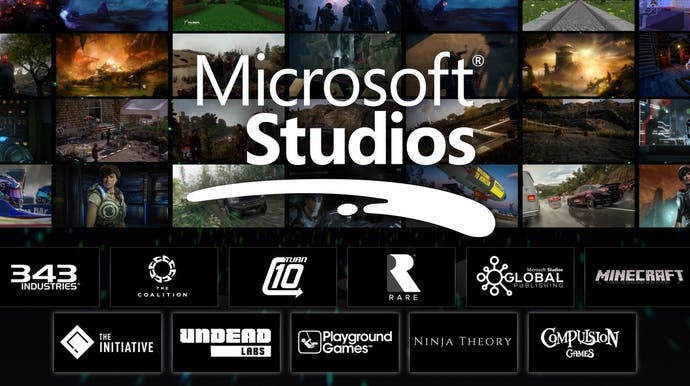 The head of Microsoft's new studio, The Initiative, has taken on a wealth of new talent from a number of high profile studios, including Sony-exclusive Santa Monica Studio, Rockstar and Crystal Dynamics.
Studio head Darrell Gallagher originally made the announcement on LinkedIn, but has since deleted the post. However, ResetEra's CrimsonEclipse was able to take a screenshot before the post was removed.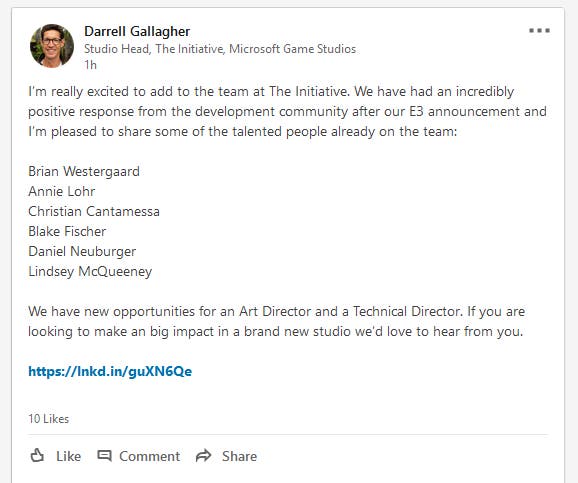 New additions to the team include God of War (2018)'s lead producer Brian Westergaard, Rockstar's Christian Cantamessa, Daniel Neuburger from Crystal Dynamics, and Microsoft's own senior director of portfolio planning, Blake Fischer.
Annie Lohr - an experienced recruiter who's worked at Riot, Respawn, and EA - also joins the team along with ex-Crystal Dynamic's Lindsey McQueeney, who will be The Initiative's new HR & Culture Manager.
It's unclear why the post was deleted, but many of the new appointees have shared their new positions on their own LinkedIn profiles (Westergaard, Neuburger, Lohr, McQueeney).
Interestingly, while the updated online resumes confirms the appointments, neither Westergaard nor Neuburger elaborate on what their respective new roles are.
Christian Cantamessa, however, confirms the position of narrative consultant, having previously worked as lead designer and writer on Red Dead Redemption.
These new appointees do not include the talent Microsoft secured when it acquired Forza Horizon developer Playground Games, Hellblade developer Ninja Theory, State of Decay developer Undead Labs and We Happy Few developer Compulsion Games.