New Doctor Who character sure looks like Garrus from Mass Effect
Looks like the BBC has been doing calibrations.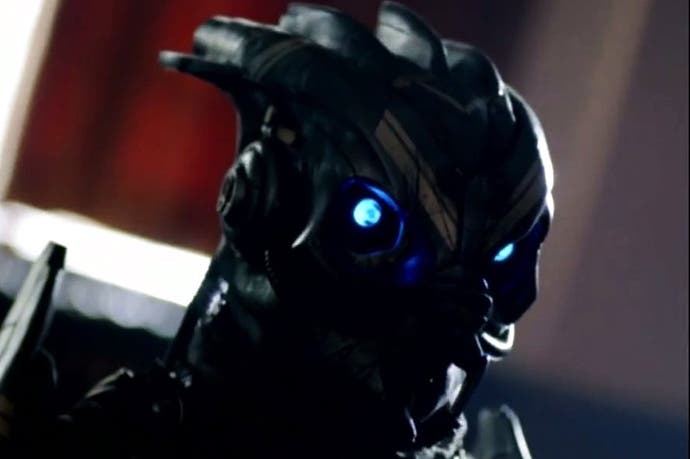 Sci-fi fans have spotted a familiar face in the BBC's new Doctor Who - an alien who looks a lot like Mass Effect squad member Garrus.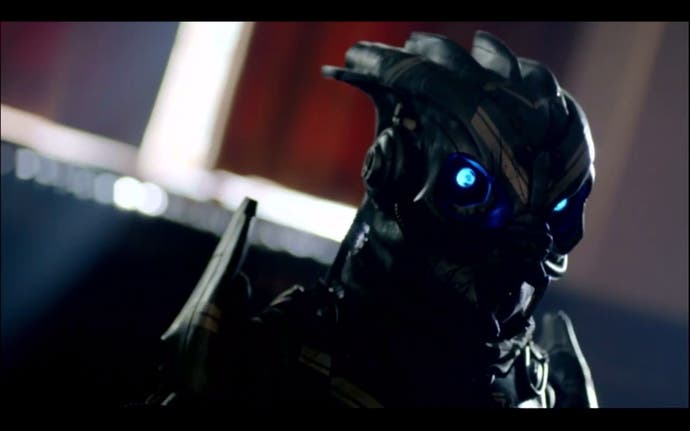 The unnamed character is only glimpsed for a brief second - but that was enough time for numerous fans to spot the likeness.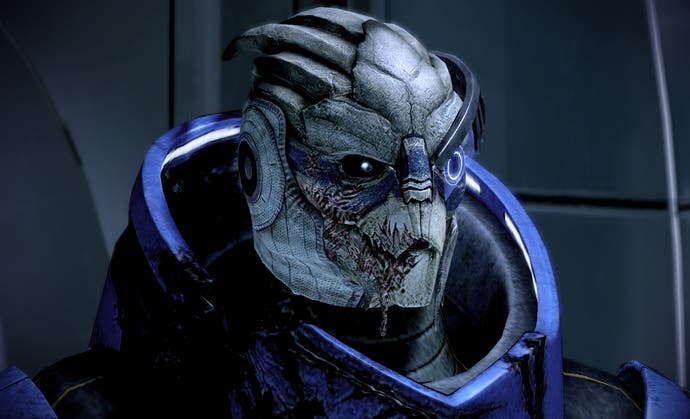 "Wonder where you got the character design there Moffat," one Tumblr user wrote, referring to Doctor Who showrunner and lead writer Steven Moffat.
"I can't be the only one seeing the resemblance in these two," another added. "Like, what the f***?"
The character, apparently a robot, can be seen turning to the camera, his blue eyes glowing. His face, facial markings, colours and what we can see of his body all appear to have been inspired by BioWare's turian race.
Moffat and the series' previous leading man Matt Smith are thought to be fans of Mass Effect - the pair were snapped at Comic-Con last year playing with the model of a Mass Effect Omni-Tool weapon.
Doctor Who returns to BBC1 on 23rd August, although it is unclear which episode the character will appear in.
The new trailer features a montage of clips from throughout the upcoming eighth series - the first to be fronted by The Thick of It star Peter Capaldi.
Watch the trailer in full below - "Garrus" appears at the 27-second mark.