Neverwinter open beta begins, opening cinematic released
Long queues already formed.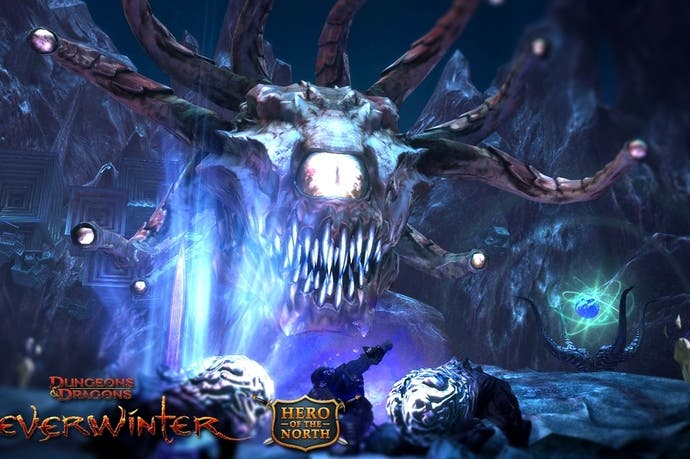 The Neverwinter open beta has begun.
The floodgates have opened to the game and its content creation system, called the Foundry. Characters created in the open beta will transfer over to the official live launch, but developer Cryptic stressed it is treating the open beta as such, and called on players to send feedback.
The Dungeons & Dragons-themed MMORPG is free to download and play and is supported by with micro-transactions. You can play for free right up to level 60 and as one of five character classes.
With the release of the open beta comes the release of Neverwinter's Gateway, a web portal that lets players remotely access in-game stats via a desktop, tablet or smartphone. You can use it to craft, view characters, buy and sell in the Action House, monitor guild activity and daily events, and access mailboxes.
"After four successful beta weekends and many months of internal alpha tests, we are thrilled to be in open beta," said Cryptic Studios executive producer and COO Craig Zinkievich.
"On behalf of the entire team at Perfect World and Cryptic Studios, I'd like to thank the Founders, Beta Weekend participants, Alpha testers, fans, and press for their feedback and continued support in makingNeverwinter the best game we've ever launched."
Last night players suffered long queues while waiting to access the game. Cryptic said it will perform maintenance to address these issues and was working to improve the log-in process.
Neverwinter's opening cinematic CG trailer, published yesterday, is below.