Nearly 18 months later, Assassin's Creed Odyssey just got a surprise 4GB update
And it contains Ezio's costume.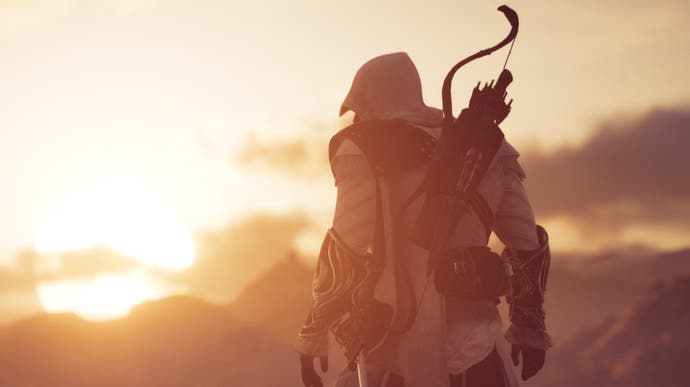 Assassin's Creed Odyssey had a full year of post-launch support, with extra story chapters, bosses and its historical Discovery Tour mode all coming free. There was also its mostly-great two expansions, offering at least another 40 hours of adventuring all in all.
But all of that is now wrapped up. Even bug fixing had, fans were told, been wound down.
That is until last week, when Ubisoft announced a new 4GB patch was ready to download. Fans were stunned by the sudden announcement of a new update - and delighted it would contain a set of armour pieces so both Kassandra and Alexios can dress up in the Brotherhood-era costume of franchise icon Ezio: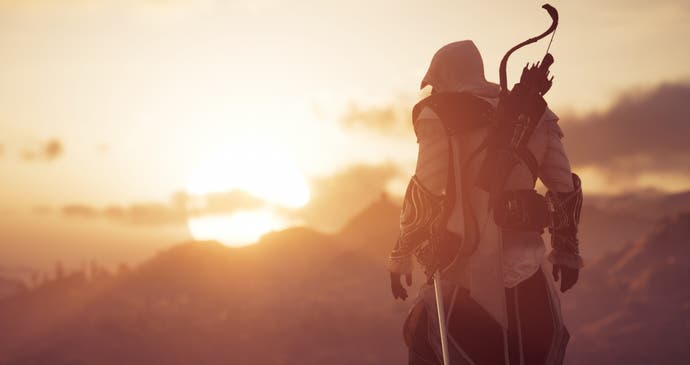 How do you receive this armour? Well, Ubisoft is still being coy as to what's going on. Examining the armour set in-game via the Ubisoft Club app, its unlock condition states it is a reward for taking part in an unspecified "community challenge".
Writing on reddit, community manager domvgt told fans: "Stay tuned for more details, such as availability and unlock conditions, in the days to come! 👀"
But while we wait for an official release, enterprising fans on PC have now poked around and got it working for themselves. The results are impressive, and show both Kassandra and Alexios looking like quite the dashing Renaissance hero, many centuries earlier.
What else is in this 4GB update? There's a few bug fixes, sure. One annoying pop-up which kept asking you to return to the main menu to install new content has finally been sorted.
But fans are now wondering if Ubisoft has something else up its sleeve as well. The company has, in the past, teased unannounced projects inside its own games. And with a new Viking-era Assassin's Creed reportedly in the works for later this year, fans are wondering if we could we see something first in Odyssey.