Natural Disasters are coming to Cities Skylines in a new expansion
How much meteor can it get?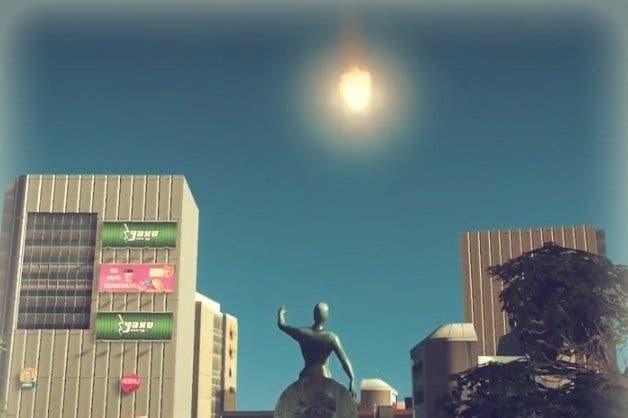 Bit odd to be celebrating natural disasters but then the Cities Skylines community has wanted them for ages. And here they are, in the imaginatively named expansion Cities: Skylines - Natural Disasters.
There's no release date I can see beyond "coming soon", which isn't helpful, nor any particularly detailed information about the contents of the expansion. I mean, we know we'll try and steer cities through "doomsday" situations, using early warning systems and radio broadcasting networks; and we know there will be a new Scenario Editor and gameplay mode, and new Cipher hats - but we don't know much more than that.
Fortunately, Chris Bratt has a date with developer Colossal Order at Gamescom this week, so we should know more soon.
Cities: Skylines prospered in the upset left by the naff new SimCity. It wasn't perfect but it was much closer to what people wanted from a city building game, and as a result was very successful, shifting more than 2m copies.
"Cities: Skylines is a competent city-builder that lacks a vision of its own - though it leaves space for its community to fill in the gaps," we wrote in our Cities: Skylines review.
An expansion called After Dark was released last autumn, adding much visual variety, but didn't do a lot to change the underlying formula. "In the end, After Dark is a night out you'll undoubtedly enjoy, but one you may not remember much of by the time morning comes around," wrote Rick Lane in our Cities: Skylines - After Dark review.
A snowy expansion dubbed Cities: Skylines - Snowfall came out in February this year but we haven't reviewed it.