MusicMagpie's taking 20% off all new games this week
Resident Evil 7! Skyrim! Overwatch! More!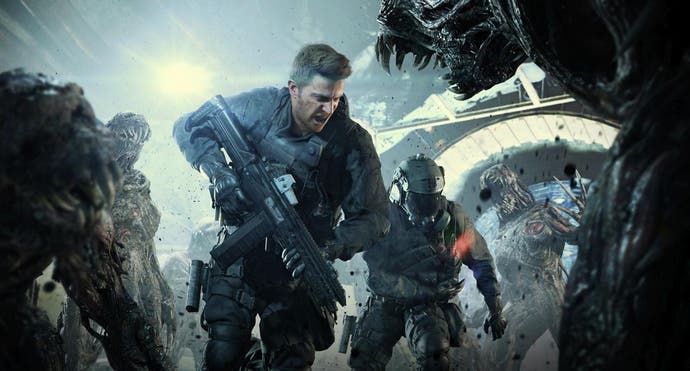 A few weeks ago, MusicMagpie launched what is set to be a summer's worth of offers by taking 20 per cent off a batch of pre-owned titles. While that was neat and all, what's better is that now, that offer has extended to brand new titles. Over 400 of them, in fact.

The promotion is live on the site now and will let you take an extra 20 per cent off the listed price of any of the games on that page. The range includes games for a wide variety of consoles - I even saw a Wii U copy of LEGO Batman 3 in there.
With that in mind, it might be nice to have a few of the better offers highlighted, so you'll find that just below. Discounts are all applied at checkout, by the way, so keep that in mind when checking out the prices on the site itself.
The Elder Scrolls Online: Morrowind on PS4 for £5.59
Attack on Titan 2 on Nintendo Switch for £27.99
Lost Sphear on Nintendo Switch for £14.39
Star Wars Battlefront 2 on PS4 for £15.99
Devil May Cry HD Collection on Xbox One for £13.59
The Evil Within 2 on Xbox One for £10.39
Assassin's Creed Rogue Remastered on Xbox One for £12.79
Resident Evil 7 on Xbox One for £11.99
Skyrim Special Edition on PS4 for £12.79
Wolfenstein 2 on PS4 for £12.79
These are just a handful of the titles on offer, of course, so feel free to check out the whole range - and indeed, even more on the site itself, since any game with the 20 per cent off label on it is involved in the offer.
Meanwhile, over at Jelly Deals, you can check out the rest of today's best deals, which include discounts on PS Plus, pre-orders on an amazing Solaire of Astora statue, and more.