Much-loved indie video game shop Game Focus shuts down
"We held on and fought as long as we could."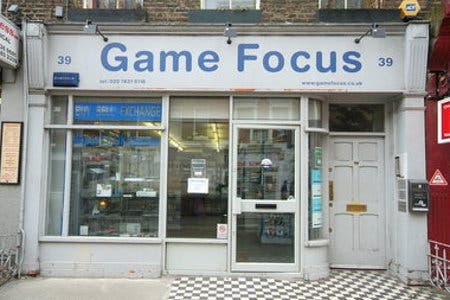 It isn't just gargantuan nationwide video game retailers that are shutting up shop. Independent stores are feeling the force of the economic downturn too.
The latest casualty of the high street's high-profile struggle is Game Focus, the much-loved indie video game shop in Goodge Street, London, which has closed down.
The shop, which has been trading since 2002, bought and sold video games and consoles as well as other electronic products. It was known to many gaming Londoners as a great source of retro titles from the UK, and helped customers with their importing needs.
All that remains is a closed shop and a hand-written message displayed in the window, snapped by the Huffington Post.
Thanking its customers, the message said: "As one of the last indie retro and import stores in London, we held on and fought as long as we could.
"It is a sad day."
All that now remains of Game Focus is a bare-bones Facebook page.