MotorStorm creator's next game is… CyberCook
Cooking up a storm.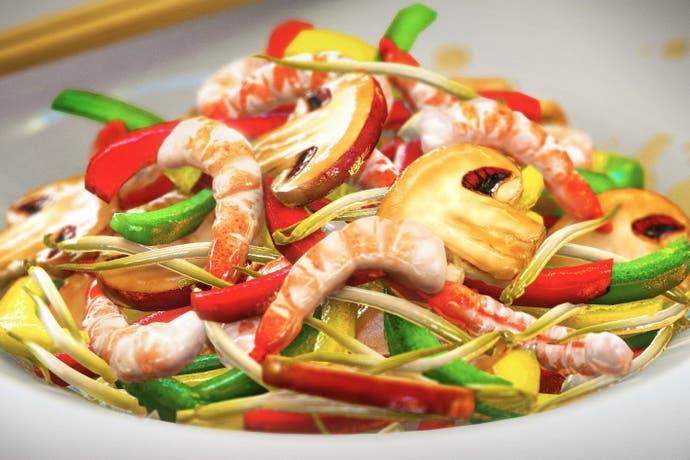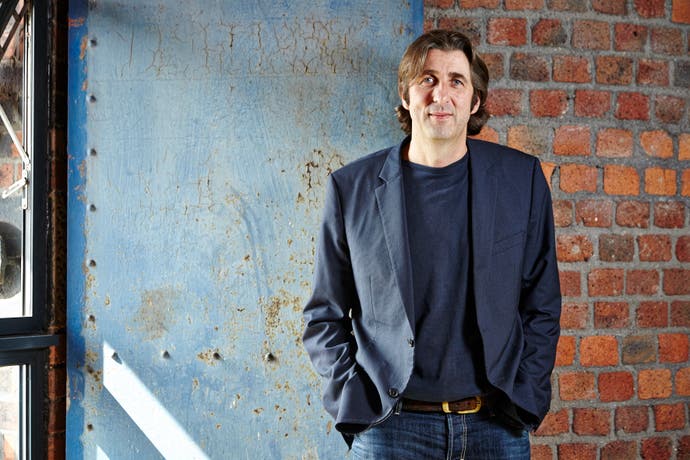 Martin Kenwright, the founder of Evolution Studios and creator of MotorStorm, has announced what his new studio Starship is up to - and it's a bit of a surprise.
Starship's first game is CyberCook, a cooking simulation Kenwright calls "the first truly interactive cookery platform".
"There has been no major step change in the evolution of consumer cooking experiences in over 20 years," Kenwright said.
"The 19th century had cookery books, 20th century had TV, analogue media and live shows. Direct to consumer has come of age, with mass technology ownership allowing us to move beyond existing channels into a brave new world called CyberCook.
"It's an experience second only to real cooking, a genuine game-changing platform with infinite opportunities for collaboration, partnerships and social media."
The first version of CyberCook is due out later this year on smartphones and tablets.
Starship has another couple of games in the works, too. One is called Playworld, a mobile children's adventure series designed for ages five and above.
Kenwright said: "We're out to empower kid's creativity. Playworld offers children the ultimate craft creation tool, but it's the amazing surprise inside that really sets it apart. Kids will love it, but parents will love it even more."
Like CyberCook, Playworld is out later this year.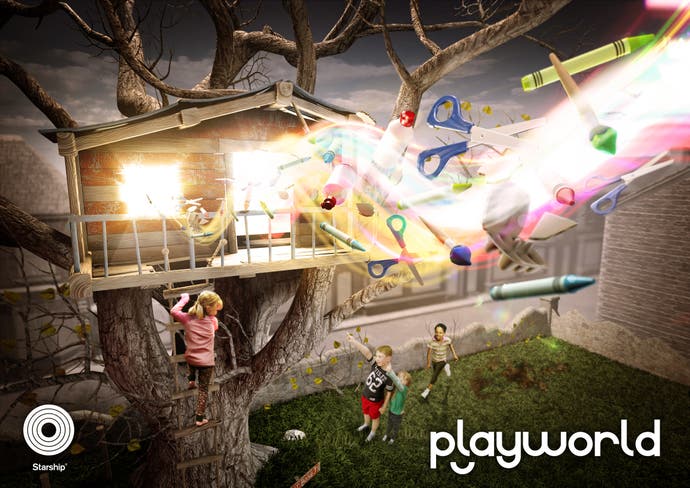 And finally, Starship announced an "e-health and lifestyle" product called Forget-Me-Not. It's a memory aid Kenwright calls a "wearable second brain". "In five years, I fully expect memory aids to be as ubiquitous as hearing aids," Kenwright said.
"We're now in a position where we're waiting for the hardware to catch up with what we've created. We need the use of low-energy chipsets in the wearables sector to increase massively before the true power of Forget-Me-Not can be fully realised."
As you may have noticed, CyberCook, Playworld and Forget-Me-Not aren't much like MotorStorm at all.
Kenwright acknowledged this in his note to press this morning, but said Starship is also working on made for virtual reality experiences - perhaps for Oculus Rift and Project Morpheus.
"We've been flirting with VR for more than 20 years," he said.
"Make no mistake, that expertise will be put to good use. We're thinking about returning to our roots with a wicked twist. Original, made-for-VR propositions are on the way. It's truly a case of 'watch this space'."