Mortal Kombat movie reboot now has a release date
Eyeballing 2021.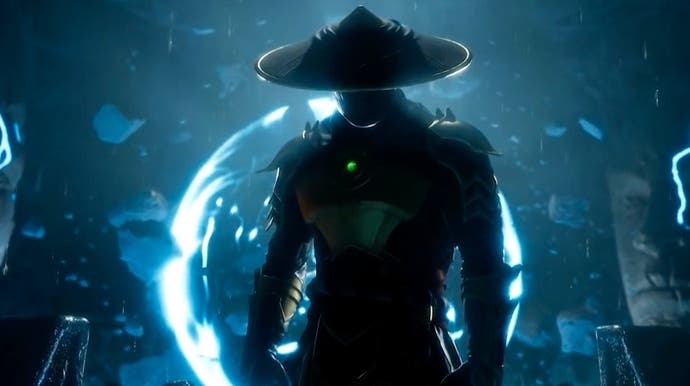 Mortal Kombat fans might want to grab their diaries: Warner Bros has announced that its Mortal Kombat movie reboot will, after years of dilly-dallying around, finally arrive in cinemas on 5th March, 2021.
A Mortal Kombat movie reboot has, of course, been long in the works, with Warner Bros first announcing a director and writer for the project - Simon McQuoid and Greg Russo, respectively - all the way back in 2016. For a while, it seemed the reboot had been lost in development hell, until plot and character details began to leak last summer. However, it was only very recently that production was finally confirmed, somewhat surprisingly by South Australian Premier Steven Marshall, to be underway in the area.
All of which brings us more or less up-to-date, and to Warner Bros' latest announcement that the Mortal Kombat movie (which reportedly has a budget of around £38,000,000, numbers fans) won't be hitting cinemas until March 2021.
Despite its lengthy gestation period, very little is currently known about the Mortal Kombat reboot. Reports from ThatHashtagShow in 2018 suggested that the plot would follow "a Philadelphia boxer that is recruited by a prophecy chaser to compete in a fantastical tournament - the outcome of which determines the fate of Earth and its inhabitants", with appearances from the likes of Kano, Sonya Blade, and Shang Tsung.
However, Russo - who is also penning the upcoming Resident Evil and Saints Row movies - claimed the Mortal Kombat leaks were from an old draft of the script.
It's entirely possible that things have changed considerably since then, but as Eurogamer deputy editor and Mortal Kombat aficionado Wesley Yin-Poole put it recently, "the Mortal Kombat reboot movie will have to go some way to better the [1995] original Mortal Kombat film... [which] remains the greatest video game movie of all time." No pressure then.