More Halo 4 multiplayer details revealed
Plus, first look at lavish $99 limited edition.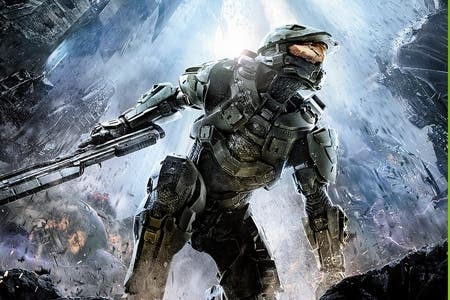 Fresh detail on how Halo 4 multiplayer works has made it's way out of Microsoft HQ.
As revealed by the publisher earlier today, the UNSC Infinity will serve as the game's multiplayer hub. You'll customise your character and manage your progress through the game's various different modes from the giant ship.
Among the modes on offer is the recently announced Spartan Ops co-op campaign. That will focus on various Infinity crew members and a new team of Spartans called Majestic Squad. New missions will be delivered on a weekly basis, along with regular cinematics offering some background narrative.
"A massive-scale adventure that builds off the Halo 4 story, access to Spartan Ops is included with Halo 4 at no additional charge - effectively delivering two campaign experiences in one game," promised Microsoft's announcement.
The game's other competitive modes will collectively be known as War Games and play out on Infinity's combat deck. Microsoft remains tight-lipped on exactly what modes and maps we can expect.
You can also expect a new player customisation and progression system that will apparently let you shape your soldier's stats to fit your individual play-style.
Microsoft also confirmed details of the $99 Halo 4 limited edition, available for pre-order now. It includes the following extras:
War Games map pack access - Access to nine maps across three future competitive multiplayer map packs, each including three locations, available for download post-launch on Xbox Live.
Specialisations - Early access to six Specialisations, available at launch on Xbox LIVE, to achieve higher ranks in your Spartan career and unlock new customization options. Owners of the Limited Edition get access on launch day, while everyone else has to wait.
UNSC Infinity Briefing Packet, including an armor customisation schematic, a blueprint of the ship, and "insight into what it means to be one of humanity's finest warriors: the Spartan-IVs".
Additional digital content: In-game Spartan-IV armor skin, weapon skin for the Assault Rifle, exclusive in-game emblem, Xbox Live Avatar prop, Xbox Live Avatar Spartan-IV armor set.
Halo 4: Forward Unto Dawn Special Edition - An extended 90-minute version of the previously-announced live-action digital series providing backstory leading up to the events of the new game.
Exclusive videos: Bonus in-fiction content expanding the characters and stories of Halo 4: Forward Unto Dawn; Featurette: Bringing Gaming into Reality; Making of Halo 4: Forward Unto Dawn.