Moon Cresta
Two's company, Three's a crowd.
Before the introduction of the sublime Midway cocktail cabinets (designed for such titles as Namco's Pacman and Galaxian) the somewhat angular Taito design was king of the roost, showcasing many of their offerings such as Space Invaders, Phoenix and Moon Cresta.
My father was quite a good snooker player and with a little more self-belief he could have turned professional. They say you live your dreams through your children, and my dad had big expectations for me, taking me down to the local social club every Friday to practice my shots. It was there that my first encounter with Moon Cresta took place and my ambitions to follow Terry Griffith's footsteps in becoming Embassy World Snooker champion started to dwindle.
I vividly recall watching the club members take their turn in playing the game as I waited patiently at the side of the cabinet to take the helm. The glass top was littered with used glasses, the contents of ashtrays overflowed and circular beer stains covered the playing area.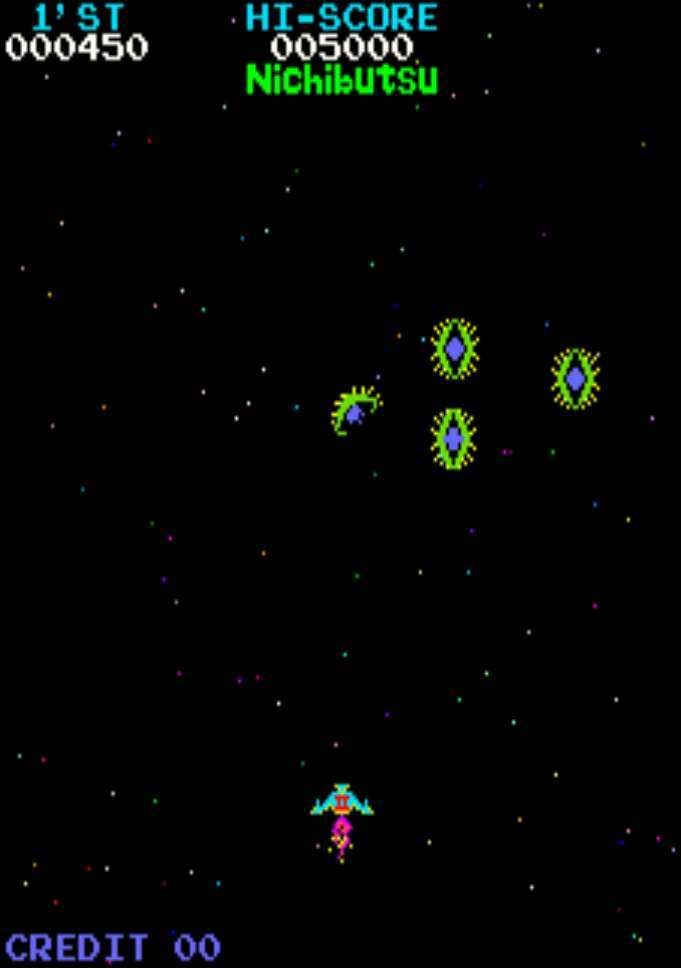 On pressing the player one button the screen filled instantly with hyperactive, psychedelic enemies. My space ship, with its single shot fire mechanism, felt woefully inadequate for the job in hand. But I persevered.
After a number of tense levels, I was invited to charge up my firepower by docking with the next ship-segment. Increasing the firepower of my craft ensured that enemies could be disposed of more efficiently - of course the sudden increase in the size of my vessel meant that I was a sitting duck for the kamikaze opponents. Oh, the unfairness of it all!
I still, to this very day, admire Moon Cresta for being an adrenalin-fuelled, no nonsense shmup that epitomises the simplistic gaming challenges of early arcade games. Left, right and fire was all it took to take a young impressionable teenager from a world where potting the black was the challenge of the day.