Monster Hunter World's first major update is coming next week
Deviljho introduced, new features debut.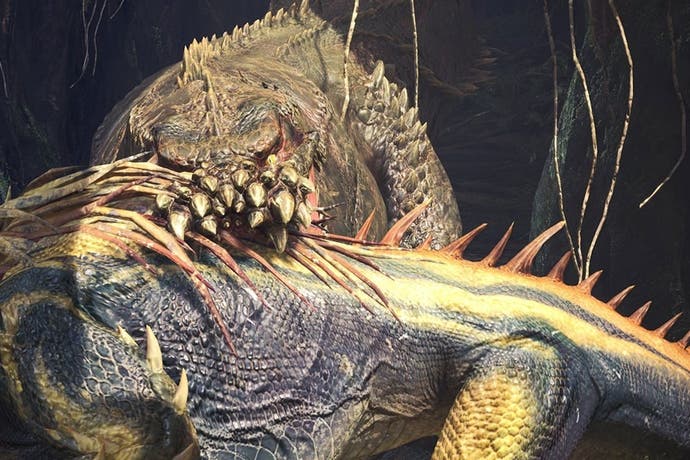 The first major update for Capcom's Monster Hunter World is landing next week, introducing a new monster into the ecosystem while also adding some welcome new features.
Deviljho, a menacing brute wyvern, will be making its debut on March 22nd, and is the headline addition. Elsewhere, you'll be able to re-edit your character's appearance - though it seems you're only allowed to do so once for free via a ticket, with subsequent tickets available to buy for real money. An option to return to the gathering hall once a quest has finished has also been added - while the various weapons are seeing adjustments too.
The news is all set to be announced in a stream going through the update later this morning, though Famitsu has jumped the gun a little by revealing the key details and the date. It will, it's worth noting, be a free update for all players.
It's not the first additional content for Monster Hunter World. Since the launch we've had Horizon: Zero Dawn and Street Fighter 5 crossovers, with a Devil May Cry one now slated for later this year. Monster Hunter World has also proven quite the success story for Capcom, and is now its best-selling game of all time. Which is all deserved, really, given how wonderful the game is.