Monster Hunter World - First Wyverian location in the Ancient Forest
How to find a First Wyverian as part of Monster Hunter World's main story.
Finding the First Wyverian location in Monster Hunter World is part of the main story, coming fresh off taking down your first Odogaron.
Elsewhere, our Monster Hunter World tips can help you decide when to farm, what to forage and what to do between hunts, and our Monster Hunter World walkthrough and guide can help with main quest and story progress.
How to start the First Wyverian location quest in Monster Hunter World
At a certain point in Monster Hunter World's story, you'll have to find a First Wyverian in the Ancient Forest.
The game will make this obvious to you when, but it'll be after Into the Bowels of the Vale, which is also known as your first Odogaron hunt.
From there, the quest should be visible in the top right corner when you visit Astera. Then, head into the Ancient Forest as part of an Expedition to get started.
How to find the First Wyverian location in the Ancient Forest
Locating a First Wyverian is harder than it seems. You may have seen one on your travels in the Ancient Forest previously - specifically in the area 10 caves in the centre of the map - but when you load in, it's nowhere to be found. Nor does the game point you in the direction of where to go next.
The location you are specifically looking for is area 16, which is right at the top of the map.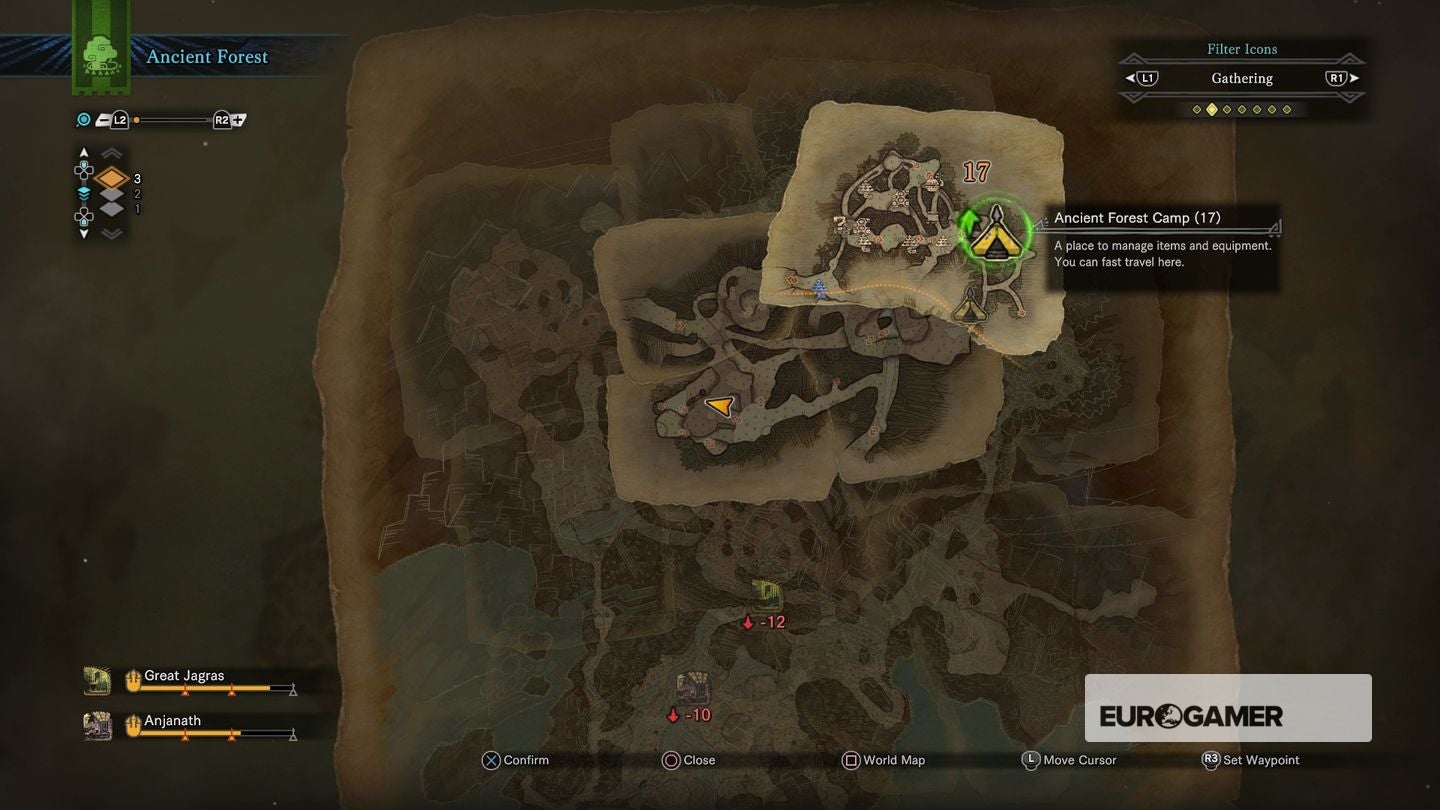 By far the easiest way to find it is to complete the area's Grimalkynes quest. As part of this, you have to travel through area 17, where you'll unlock a new campsite..
---
Iceborne has arrived! Here's how to start Monster Hunter World Iceborne and beat the first monster, Beotodus. Once you get settled into the world, learn about Layered Armour in Monster Hunter World and the various side-quests available - including Surveyor Set missions, Boaboa quests and finding Pearlspring Macaque locations. And, when you're ready to take it on, Shara Ishvalda. If you're crafting, then learning where to find rare materials such as Purecrystal and Monster Slogbone is useful. Been away from Monster Hunter for a while and need a refresher? Our pages on weapon changes and types, how to join friends and Squads in multiplayer plus how to capture monsters and mount monsters can help.
---
From that location, you'll want to head south along the walkways. Ignore the first left (which asks you to drop down far below), but take the next one, which goes up a small incline.
You know you are in the right place as your Handler will be waiting. Now keep going, crawl under the branches to find a nest, where a cutscene will play.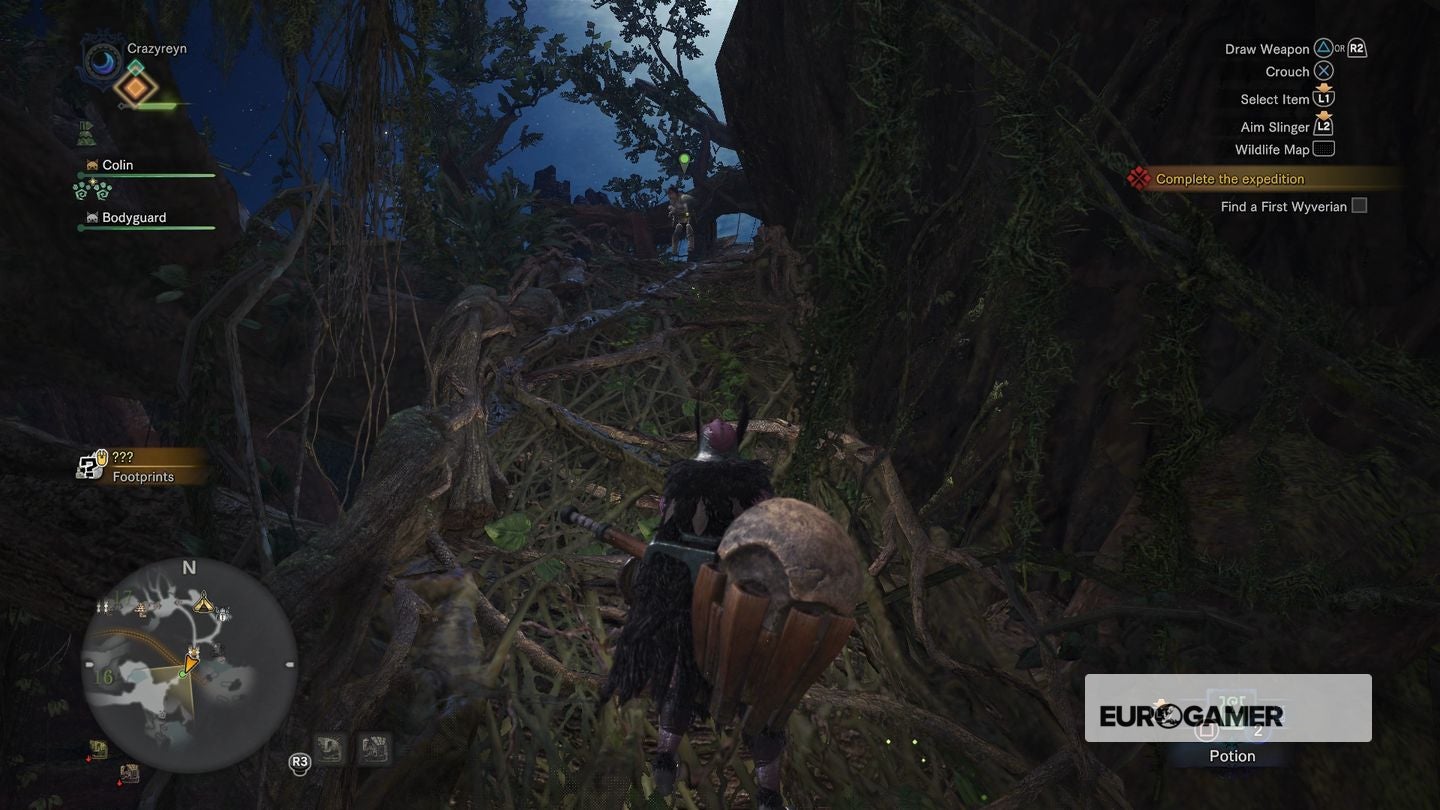 After that, two new Assigned quests will now unlock, requiring you to take down a Rathalos and a Diablos respectively.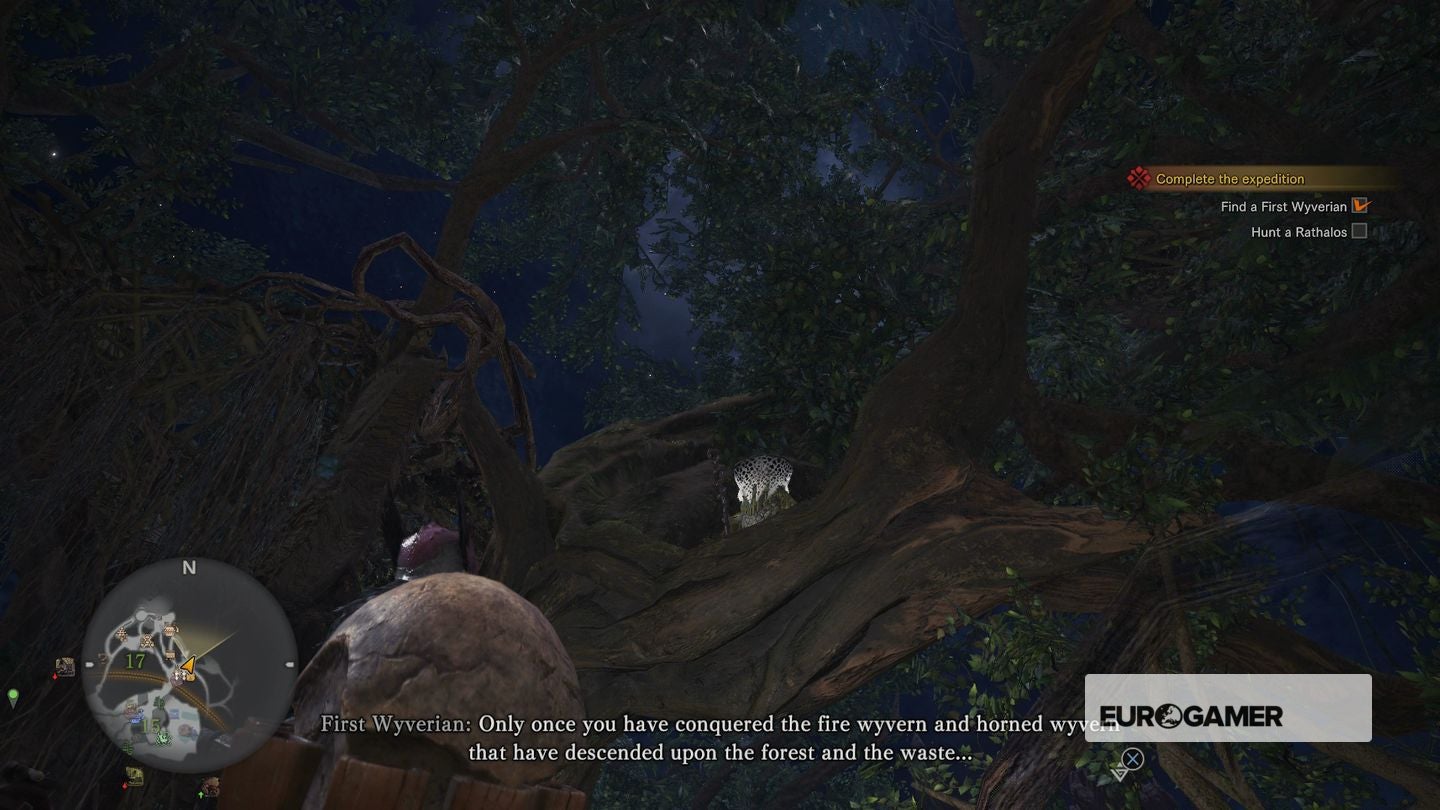 If you are going straight for the Rathalos, then we'd recommend backing out and starting the hunt 'fresh', so you can properly prepare and have a meal in you before you take it on. It's a beast, so you'll need it.