MMO RuneScape being developed for tablets, smart TVs and other platforms
Being transposed from Java to HTML5.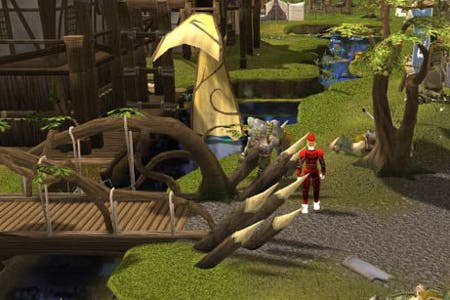 RuneScape's preparing to fly the PC nest - the decade-old browser MMO is being developed for "your favourite tablets, platforms and even smart TVs".
Mark Gerhard, CEO of RuneScape maker Jagex, shared the news on the game's website. The only time-frame he mentioned was "in due course".
Here's his words: "I'm happy to report that we also have a dedicated Future Tech team working on bringing the game to your favourite tablets, platforms and even smart TVs in due course."
RuneScape had been shackled to PC by a Java game engine. iPads don't do Java, and even Android tablets struggle with it.
But now: "We already have RuneScape running in a new and improved client architecture built on HTML5," Gerhard revealed. That not only unlocks doors to other platforms, but also makes the game look better (see picture - Java left, HTML5 right).
The rest of Gerhard's post concerned the increasingly aggressive use of micro-transactions in RuneScape, which have come under fire from long-time players of the game.