MMO RTS End of Nations becomes a MOBA
Something else to Trion.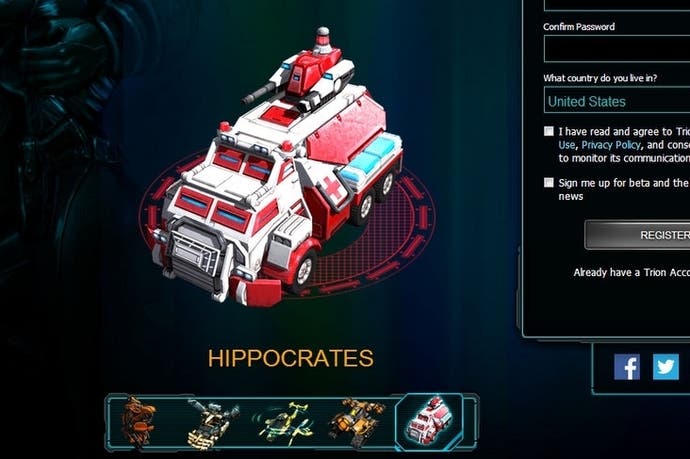 Troubled RTS MMO End of Nations has reappeared as "the first MOBA RTS", according to its website.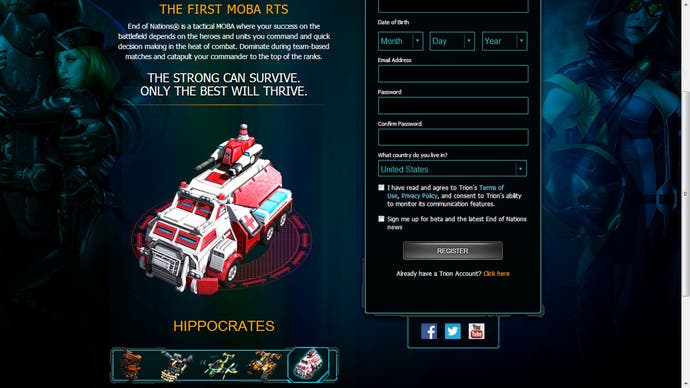 "End of Nations is a tactical MOBA where your success on the battlefield depends on the heroes and units you command and quick decision making in the heat of combat," it reads. "Dominate during team-based matches and catapult your commander to the top of the ranks."
A handful of the playable heroes are pictured and they're an uninspiring bunch - all vehicles apart from gun-toting mech. One of them, which looks like an ambulance with a turret on top, is named after Hippocrates, the Greek physician referred to as the father of western medicine. I see what they did there.
End of Nations dropped out of sight last December, when development was taken from creator Petroglyph and moved in-house to Trion. Evidently the beta-stage MMO RTS went under fierce review and the suits decided it didn't have much of a shot at success.
Beta sign-ups are happening now.