Nintendo Switch and Xbox One Minecraft cross-platform trailer hammers home lack of PlayStation support
Survive together.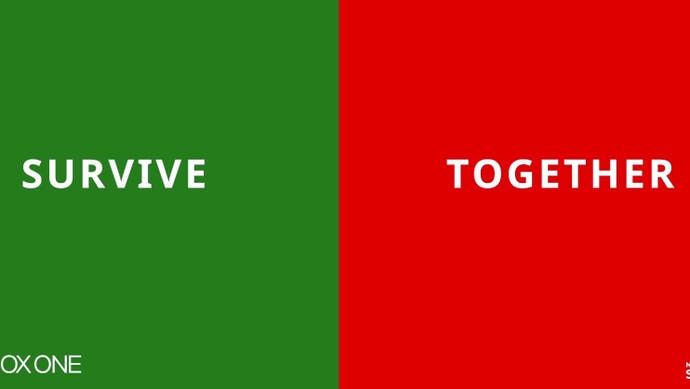 Minecraft's Better Together version finally launches today for Nintendo Switch, and a new trailer has dropped to play up its cross-platform capabilities.
Xbox One and Nintendo Switch owners can now play Minecraft as if they were on the same platform but notably - as the trailer hammers home - it is just Nintendo and Xbox on board. Not Sony.
Minecraft's Better Together Update (which is in fact an entirely new game, although free to existing owners) is also compatible with Minecraft on Windows 10, iPhone, iPad and Android devices.
It's not the first time Xbox One and Nintendo Switch owners have been able to play together (see: Rocket League, Pinball FX3, Chess Ultra, Mantis Burn Racing and Fortnite) but this trailer comes at a time when the issue has never been bigger.
Last week's launch of Fortnite for Nintendo Switch - and the ability for Nintendo fans to play with PC and Xbox One owners, but not PlayStation - made mainstream news. Players who had simply logged into their Epic account on a PlayStation platform at some point were barred from using their Fortnite profile on Nintendo Switch. Likewise, a Fortnite account created on Switch cannot separately be used on a PlayStation 4.
PlayStation began this console generation as heroes. It was for the players, and it memorably dropped the mic on Xbox's initially restrictive plans for game sharing. But, as Bertie finely put down in words last week - the tide has turned. "The PlayStation 4 Fortnite account curse is not 'for the players' at all," he wrote, and with Sony not talking to specialist press at E3 2018, we were unable to ask more.