Minecraft-style FPS Ace of Spades release date 12th December
Block out your calendar.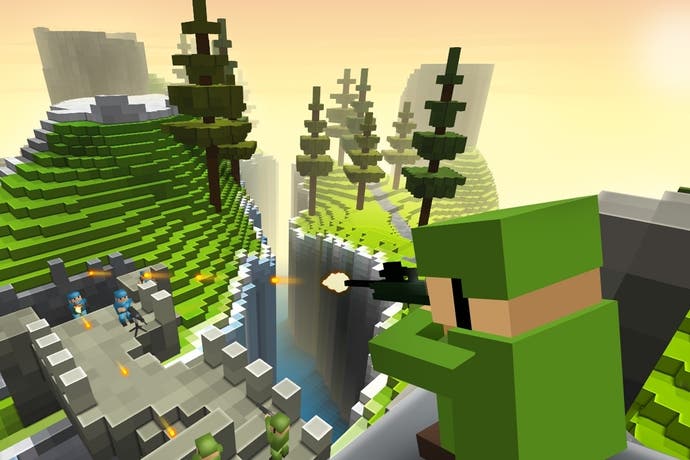 Ace of Spades, a first-person shooter set in a customisable Minecraft-style world, is due to be released on PC next week, publisher Jagex has announced.
The game is due on Steam next Wednesday, 12th December, priced £6.99/€7.99/$9.99.
A free prototype version has been playable for some time. Since April it has notched up some impressive figures - over 2.5 million downloads and 550,000 active monthly users in September.
Up to 32 players can battle it out in teams of 16 players. There's class-based fighting, sandbox-style base building and the opportunity to blow up your opponents creations.
A new trailer and set of screenshots lie below.