Minecraft players recreate Brummie nightclub to raise money for NHS
Block party.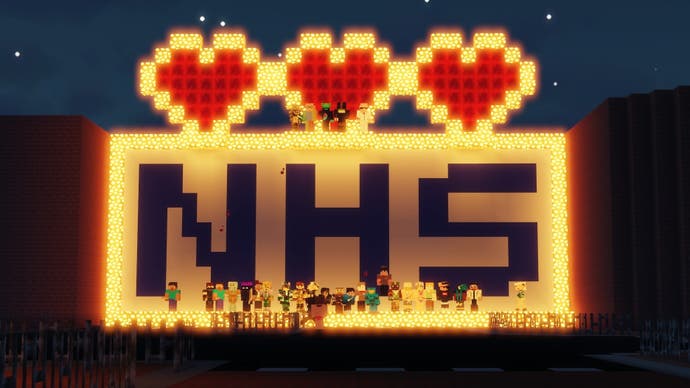 If you've ever been for a night out in Birmingham, chances are you may well have ended up at Snobs: the place where I would, somehow, find myself every week during my first few months of university. There's now another way to return to the nightclub, as a group of friends recreated the entire thing in Minecraft - and turned it into a fundraising opportunity for NHS charities.
In an interview with the BBC, friends Jordan Hooper, Jaymz Goodman and Elijah Woakes explained they decided to build the club in Minecraft as an alternative to going out to the real one, something which obviously can't happen due to the coronavirus lockdown. After a video of the creation gained popularity on social media, they decided to host an event where the proceeds would go to several NHS-supporting charities, such as Cancer Research UK, the British Red Cross, and Birmingham Children's Hospital.
The minimum "entry fee" was £2, with a £5 donation getting you access to the smoking area, along with a custom sign. Apparently partygoers made the most of the event, with the trio hearing "cans opening every so often", and everyone having a good time from the comfort of their bedrooms. At least they saved on taxi fees.
Ahead of the event, the friends had been contacted by Snobs, which offered to match every donation received. Although they originally estimated raising only £75, they reached a final total of £2702 from 80 donations. Be there or be square indeed.