Minecraft is getting an official breakfast cereal
Boxes include code for DLC clothing.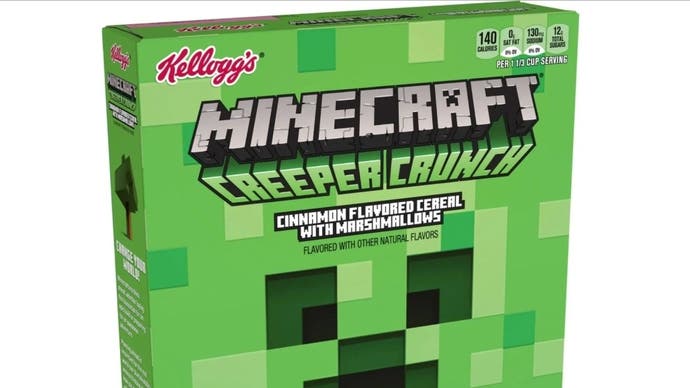 Kellogg's has announced a new Minecraft breakfast cereal.
Minecraft Creeper Crunch is a cinnamon flavoured cereal which looks suspiciously similar to Lucky Charms.
Tucked in amongst the brown bits no one likes are "Creeper Bit" marshmallows. Who said you shouldn't play with your food?
Each box of Creeper Crunch will also contain one of 10 clothing items for your in-game Minecraft avatar, to be worn via Minecraft's recently-added character creator.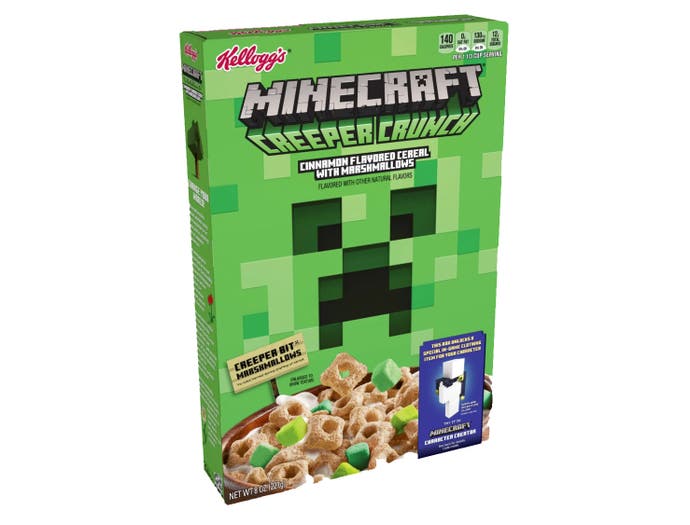 "Kellogg's Minecraft Creeper Crunch Cereal extends a delicious experience beyond the breakfast table!" the breakfast cereal maker wrote.
"Inside every box is a code that unlocks one of 10 in-game clothing items, allowing Minecraft's users to customize their characters head-to-toe with cloaks, jackets and more! Typically only available through purchase, these clothing items offer players a fun way to personalize their characters' unique style in-game - exciting for any gamer!"
Creeper Crunch has been announced for an August release in the US, priced $4 for an 8oz box or $5.69 for 12 ounces.
We've contacted Microsoft to formally enquire about UK release plans.