Minecraft getting 40 new character skins as DLC
Includes 'Splosion Man and Trials costumes.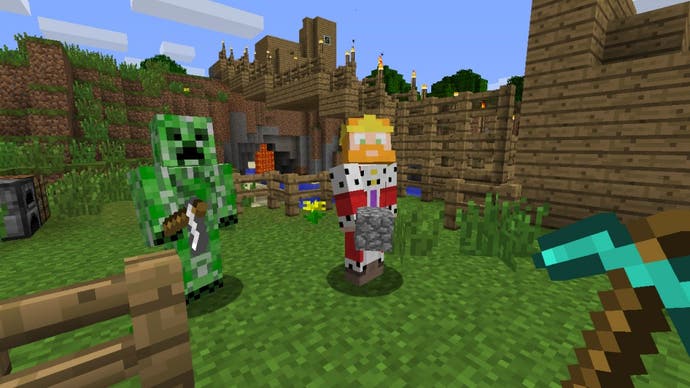 A collection of 40 new character skins is coming to the Xbox 360 version of Minecraft to coincide with the 1.7.3 title update due next week.
The Skin Pack DLC will be a mix of original designs as well as references to characters from other games, reports Play XBLA. Revealed so far are the protagonists from 'Splosion Man and Trials HD as well as Covenant Grunt, Creeper and King outfits. We've added screenshots of these new looks below.
The 1.7.3 update will allow players to pick one of eight skins for their character for free, while a trial version of the Skin Pack will allow players to sample some of the new looks and browse the rest.
Minecraft is the fastest selling XBLA game of all time, racking up over one million sales in its first week . Our Oli Welsh certainly enjoyed it, having given it a 9/10 in his Minecraft review, where he wrote,"This is a supremely tight version of a classic game that gracefully navigates the limitations of its platform."