Minecraft for Windows 10's official ray tracing update has left beta and is out now
Two free RTX-enabled worlds coming too.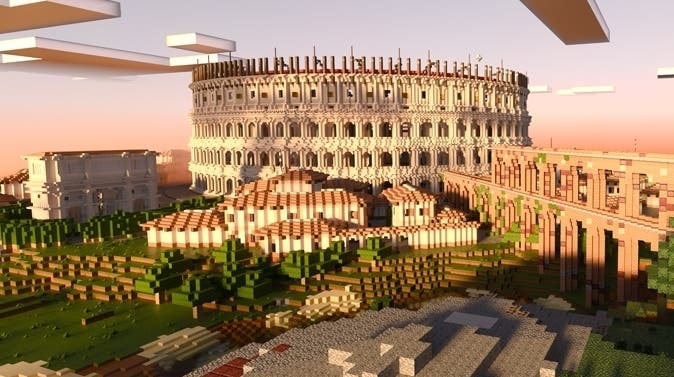 Eight months after its initial beta launch, Mojang and Nvidia's free raytracing update for Minecraft's Windows 10 edition has officially launched for all players.
You'll need an RTX-enabled graphics card (perhaps easier said than done) to take advantage of Minecraft's official ray tracing update, and those suitably equipped gain access to a special physically based rendering texture pack that, explains Mojang, "interplays with the ray-traced effects to further enhance the experience". Expect "brightened blocks, emissive pixels, water reflections, accurately cast shadows, and rich global illumination."
As Digital Foundry's Alex Battaglia explained earlier this year, the results really are impressive. "Let's not mince words here - path tracing in Minecraft is one of the most transformative uses of ray tracing we've seen," he wrote. "In Minecraft RTX, everything is ray traced: every element is realistically, correctly lit - and...the extent of this implementation produces effects we've never seen in games before."
Players will need to download an RTX-enabled world or create their own ray tracing worlds using physically based rendered texture packs to actually experience the visual enhancements - although Mojang notes friends can still play together even if some of them aren't using RTX-capable hardware. Numerous free RTX-enabled worlds are already available in the Minecraft Marketplace, and two new free worlds will be added to mark the update's full release.
Colosseum RTX, created by BANV, is available from the Minecraft Marketplace now and whisks players back to the Roman Empire, where they can "explore beautiful views, collect historical trivia, or look for all the hidden locations spread across the area". There's also the arena itself where players can duke it out with up to three friends.
Dungeon Dash RTX, meanwhile, is an action focussed map created by BlockWorks that sets players loose in a series of increasingly challenging dungeons situated across the medieval countryside. "Conquer up to ten dungeons in unique biomes, featuring locations such as a village built up in the trees, floating islands in the sky, and a mysterious mine", explains Mojang. This one's due to arrive "soon".
More information on Minecraft's ray tracing update can be found on Mojang's website.