Minecraft 1.3 update release date announced
Includes a "huge" number of changes.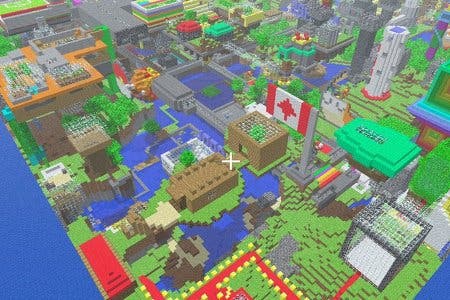 The Minecraft 1.3 update launches on 1st August 2012, Mojang has announced.
It includes a "huge" number of changes, the developer said, some to the "fundamental game engine".
"The most dramatic change is that we've kicked out single-player, and made it a shell on top of multiplayer," Mojang said on the official website.
"There are two major benefits to this: first, it's required for the modding api if we don't want to have multiple implementations of every mod, and second, if we fix a bug in single-player, we know the bug is fixed in multiplayer, too."
The upshot of this is that the game's resource requirements have increased. "When playing single-player, the game needs to be able to both simulate and emulate the world, which take many more CPU cycles," Mojang explained.
"We're working on optimising rendering, but those improvements will not be included until Minecraft 1.4."
In addition to this, 1.3 includes a raft of bug fixes, which should make for a smoother and more stable experience in multiplayer. Session stealing should be harder, too.
Other new additions: new stairs, new half-slabs, cocoa plants and tweaked dispensers, leaves, cauldrons, levers, gravel, pressure plates, cookies, buckets, boats, minecarts, ice and furnaces.
Players will have to wait for update 1.4 to see lighting issues fixed, though. And the modding API will launch at a later date.
A summary of the changes is on Reddit.